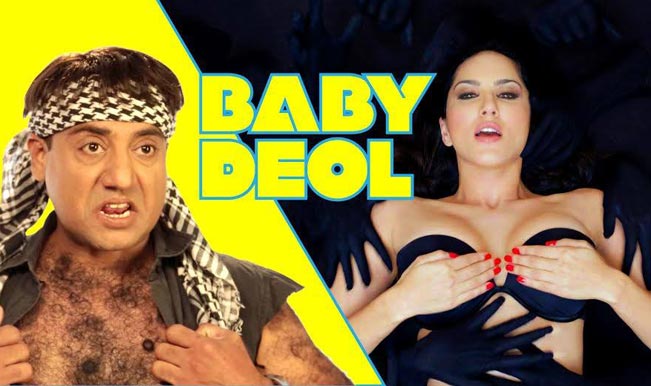 It seems after the humble plea made by All India Bakchod through their viral hit song pleading with a Bollywood studio to let them make a spoof of Dhoom 3, Bollywood is finally embracing the Parody culture what with Sunny Leone herself tweeting a link to the parody video!
This week BeingIndian released the first of 3 short parody music videos, which is a parody of Baby Doll, the new item number from the new film Ragini MMS 2. The movie stars Sunny Leone the pornstar turned Bollywood starlet, and picks up from where the prequel ended with Sunny playing the role of Ragini.
The video has a rather humorous take on the urban Punjabi dance original with lyrics and visuals that make you want to barf quite honestly!  "The moment we saw this we wanted to run away But Paaji screamed so loud, we had to stay" ring rather true for the video, the visuals of him trying to sing  "Meri hairy chati aur laata, mainu dance karna nahi aata" parading around in his green boxers and showing of a rather hairy chest while bathing were rather awkward.
This video is sure to provide a ton of laughs to folks waiting for the movie! It's a shame; there wasn't much of Sunny baring some skin in the video alongside Sunny!