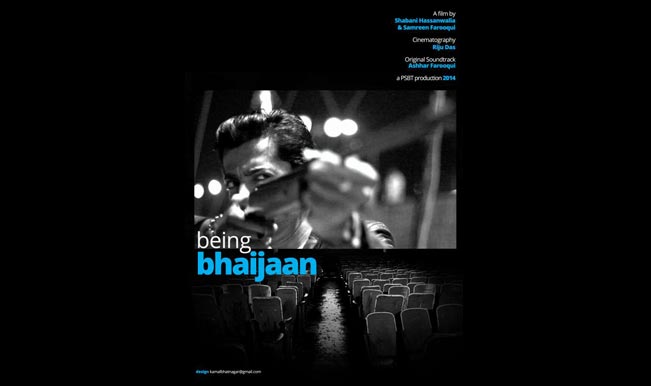 Filmmakers Shabani Hassanwalia and Samreen Farooqui are soon coming with a documentary on Sabka Bhaijaan: Salman Khan. The documentary has been titled as 'Being Bhaijaan', and is now at its post production stage. It is produced under the banner of 'Hit and Run Films'.
According to the makers they not only will delve in life of the star, but also will explore Indian masculinity through him. They also tagged the superstar as 'Troubled star with the heart of gold'. They also told us about their journey on exploring the masculinity in India, and how this helped them to come up with the documentary on Salman Khan.
They have come up with a poster of the documentary. The poster shows seats of a theatre, and Salman Khan holding a gun. The poster reflects darkness, and this may be a signal of screening the dark side of Salman Khan's life in the documentary.
With the release of the Kick's promo, it would be best time for the makers to promote their documentary.
Earlier we have seen a documentary made on King Khan, Shahrukh Khan. His documentary was released in 2005, and was titled as 'The Inner and Outer World of Shahrukh Khan.'