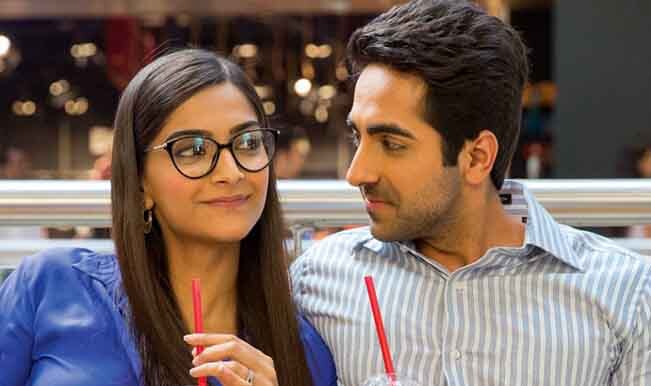 Bewakoofiyaan title song starts off with Rishi Kapoor saying 'Pyaar Kabhi kam na karna sanam, har kami ham havaara kar lenge, sab bakwaas hai' putting a smile on your face at the disgruntled father's logical take on life rather than Sonam Kapoor and Ayushmann Khurrana's love will-take-us-through approach.
Shot in plush locations with high rise business parks, champagne flowing, luxury yachts, an unemployed man, a successful woman, her pissed off dad and a bit of deception for the sake of love. (Watch the trailer of Bewakoofiyaan here)
Taking more than a healthy helping of the shots we have already scene in Bewakoofiyaan's song Gulcharey, which we can hum anytime of the day and Khamakhan which was a damper to be kind to it.
Sonam Kapoor plays the fairytale girlfriend who is successful, smart, beautiful and believes that love is more important than money while she shows her undying love for the lover of her life, Ayushmann Khurrana, who is probably in the worst possible position in his life financially but manages to survive the bad patch while still trying to impress Rishi Kapoor that he is the right man to be her daughter's life partner. (Sunny Leone or Sonam Kapoor: Who looks hotter in a fuchsia bikini?)
Except for the excessively wannabe 'Bewakoofiyaan' in the title track, the song is more like a lesson for life to get up even when the world wants to pin you down. Here's the song.