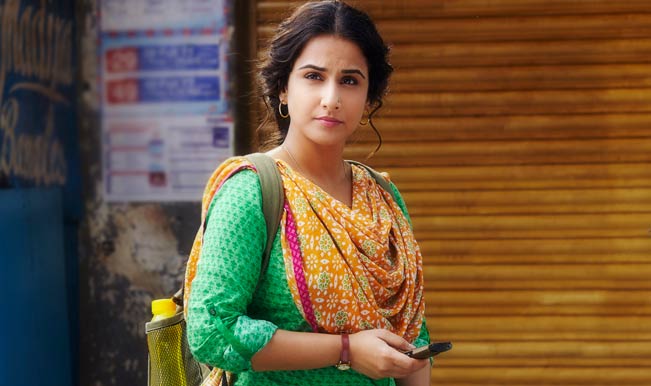 When I met Vidya Balan recently to know more about her character in Bobby Jasoos-apart from the obvious giveaway that she is playing a khoofiya detective with a dozen of disguises-the supremely talented actor stated the truth without mincing words. "It's a coming of age story of a feisty woman (Bobby) who happens to choose jasoosi as her profession," revealed Vidya in no uncertain way.
Vidya did not make tall promises about the movie, but reinforced the fact that Bobby Jasoos is a simple story with a heart and it has solid undercurrents of human drama layered with many emotions. Vidya explained the movie in a nutshell. Now that I have watched the movie, I can say that it is indeed an uncomplicated tale minus the much-needed dose of entertainment!
Samar Sheikh's directorial venture is not about jasoosi alone. It's certainly not about just thrills that make your adrenaline gush through the veins. More importantly, you will fail yourself if you are expecting a thriller with a detective being placed as the helm of this affair. Bobby Jasoos is occasionally funny, intermittently engaging and candidly simple. Vidya Balan's effervescence and the sincerity from the rest of the star cast save Bobby Jasoos  from being a dull watch.
Plot: Bilqis aka Bobby, 30-years old, single, an aspiring detective, from Hyderabad is known for her bindaast attitude. Her choice of profession- and the demands it entail- has earned Bobby a not-so-respectable reputation in her mohalla, as indeed in her family. Though her mother (Supriya Pathak) is supportive of her hatke aspirations, her father (Rajendra Gupta) has stopped talking to her.
After trying to sustain herself with a couple of stints such as spying on treacherous spouses and weird stalkers, Bobby is now in search of a big opportunity. In comes the suspicious, filthy-rich and uncharacteristically mysterious Anees Khan (Kiran Kumar) who offers Bobby a tempting sum of money in exchange of tracking down girls for him. Without cross-checking her rich client's past Bobby helps Khan find the girls only to realise later that the girls in question are missing from the town. Bobby sniffs out suspicion and then she begins to decode the whole mystery. Will she succeed in her endeavor? You have to watch the movie to get answer to that one!
What's hot?
1. Vidya Balan defines the term "sticky eyes" with her sparkling screen presence and the ease with which she emotes. You tend to gaze at her profoundly as she breezes in and out of frame with incredible effervescence.
2. The rest of the star cast including Supriya Pathak, Tanvi Azmi, Rajendra Gupta and Ali Fazal are equally good with their craft
3. The story is simple and straightforward.
What's not?
1. The plot never kicks into gear with some sequences forcefully constructed which clearly mar the pace of the film.
2. The simplicity of the story starts bordering on monotony after a while with hardly any exciting moments thrown in that can keep you glued engagingly to your seat.
3. The climax is unflattering, unoriginal and abrupt.
Rating: 3 stars