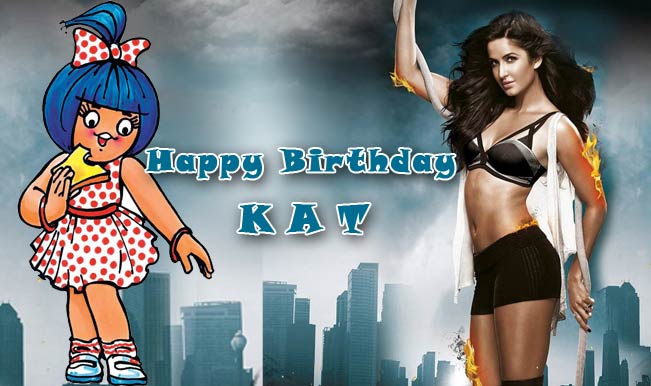 One of the biggest names in Bollywood in recent times, Katrina Kaif was born on July 16, 1984, and turned 30 today. Making her Bollywood debut with the much controversial Boom, Kat turned her career around in the next 10 years to become one of the most bankable stars of the Indian film industry. And her decade long journey has been well portrayed by dairy products giant Amul at various junctures through their creatives. We take a look at some of the best Amul ads depicting the birthday girl's career!
Oomphalicious Kat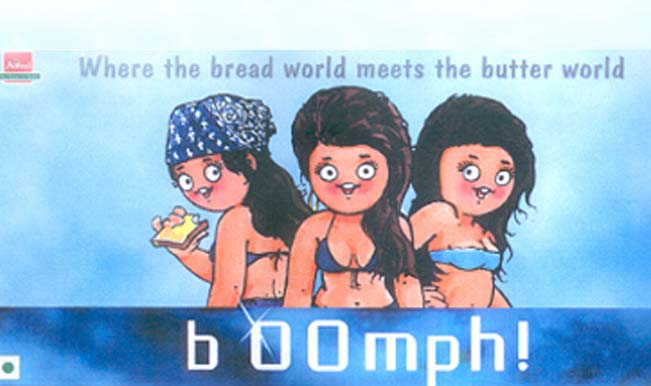 Call it a boon or curse but doing a film like Boom in 2003, Katrina Kaif grabbed a lot of eyeballs. She set the temperature soaring on screen in this commercially and critically bashed movie. Amul used the tagline, 'Where the bread world meets the butter world' with three models representing the three models Madhu Sapre, Sheila Bardez and Katrina Kaif from the original movie poster.
Chikni Chameli with Chakhna Butterly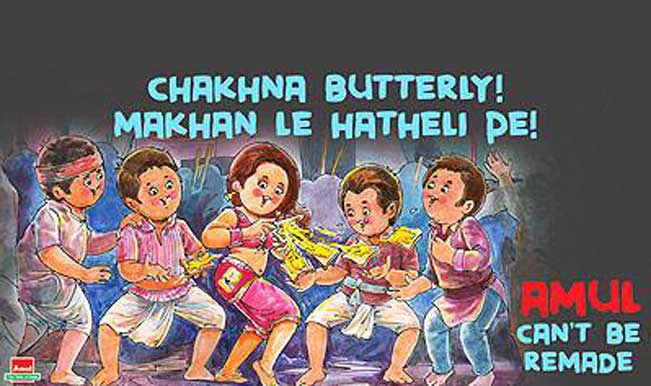 Katrina Kaif will look smoking hot even if she is handing out butter and not desi daru. In this Amul ad, the Chikni Chameli is seen giving butter to her loved one and not alcohol like in the movie Agneepath. And you cannot miss another catchy tagline, "Chakhna Butterly! Makhan Le Hatheli Pe!' But the best part of this creative is the potshot Amul takes by its last line saying "Can't be remade" in reference to the Agneepath remake of the 1990 original starring Amitabh Bachchan.
Bake, kha, Tiger!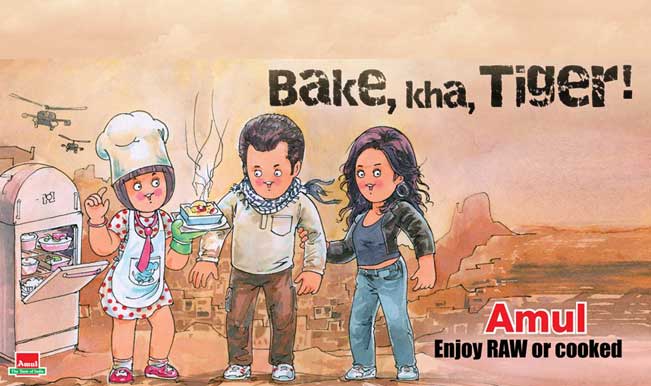 Ek Tha Tiger starred Katrina Kaif and his ex-boyfriend Salman Khan. The movie was a huge blockbuster and Amul did not forget to cash in on the on and off screen item's success. The tagline said, 'Amul, Enjoy RAW or cooked', as Salman Khan played a RAW agent in the movie.
Jab Tak Hai Jung?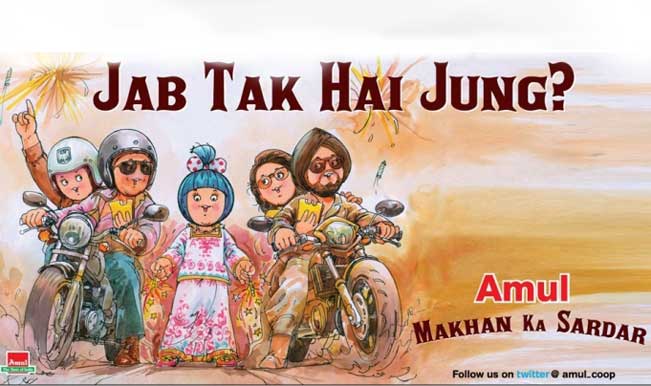 This was a great ad where Amul brought in the super clash of two movies at the box office – Shah Rukh Khan-Katrina Kaif starrer Jab Tak Hai Jaan with the Ajay Devgn-Sonakshi Sinha starrer Son of Sardaar. There was a lot of hue and cry on the topic and Amul could also not keep quiet on such an intense affair and came out with 'Jab Tak Hai Jung?'.
Kat making Dhoom Tea!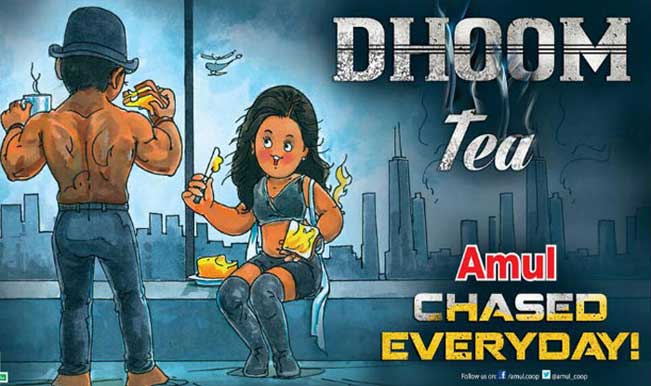 Aamir Khan and Katrina Kaif starrer Dhoom 3 is officially the highest grossing movie in Bollywood and to celebrate it you see a delighted Kat literally giving his bread and butter to Aamir! This is celebration, Amul style! Dhoom 3 is denoted as 'Dhoom Tea' and like this franchise's antagonist, Amul is also chased every day, it tries to show.
Amul has definitely kept a good tab on Katrina Kaif's filmography and must have made the birthday girl smile with their efforts!