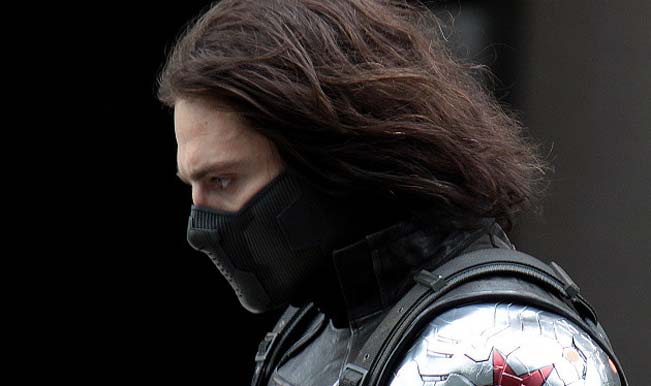 'How do we know the good guys from the bad guys? If they are shooting at you, they're bad.' Yes, they have simply nailed it with this trailer. The second trailer of Captain America: The Winter Soldier is high on action with Winter Soldier in top form. Going by the looks of this second trailer, Winter Soldier completely overshadows the heroism of Captain America whose appearance and innovative traits make him very desirable. As ruthless brainwashed assassin, Sebastian Stan gets a thumbs up.
Apart from Stan, there is Anthony Mackie flying around with his mechanical wings and almost a blink and you miss introduction of Emily VanCamp as Sharon Carter/Agent 13. Samuel Jackson's Nick Fury is seen being bashed all around and covered with bruises. The quite likeable pair of Scarlett Johansson and Chris Evans can be seen saving the world.
The trailer builds up curiosity with Agent Romanoff and Captain America upset after they see a dead body.
We will find out everything about the 'dead guy' and how Captain America stops this Winter Soldier when the movie hits theatre on 4 April, 2014. But we do know for sure it is going to be a challenge for Captain America to beat Stan. For now enjoy the second trailer of Captain America: The Winter Soldier.