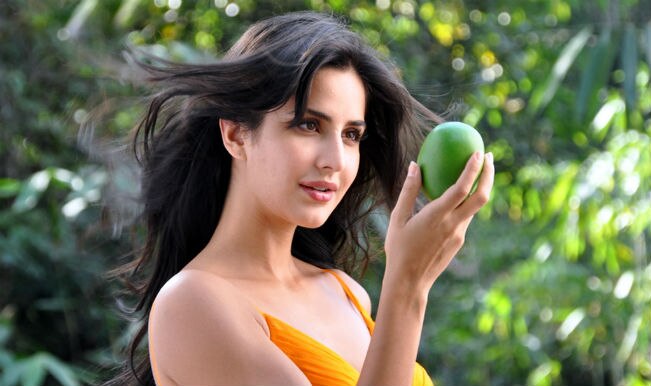 Popular celebrities can charge fees in crores today to endorse a product. Fans will obviously follow their icons and help in hiking the sales of their endorsed products but do these celebrities really use these products as well. Lets take a look at some of the most popular celebrity endorsements that are anything but what the celebs use personally.
Katrina Kaif

Forget drinking so much of Slice which could barely have let Katrina have a fit figure in Dhoom: 3, the last line featured in the advert is ironic because unlike Mangola or even Frooti, Slice tastes like a watered down drink at a unlimited booze party.
Shahrukh Khan

Famed as the Badshah of Bollywood, Shahrukh Khan credits a part of his fame to Fair and Handsome, a fairness cream which magically makes his hands, neck and ears as fair as his face, which is the target area for a fairness cream.
Salman Khan

He maybe a very charitable human being but Salman walking to a kirana store and asking for Wheel detergent is hughly unlikely.
Amitabh Bachchan

Having been the favourite meal of bachelors and people who are too lazy to cook, Amitabh Bachchan endorsing Maggi is just weird mainly because he never eat it as a meal or even a snack. Maggi doesn't need to be marketed, irrespective of their advertisement efforts, the product will sell for its unique appeal and easy to cook nature.
Akshay Kumar

Unlike Salman who can be spotted riding his Suzuki Hayabusa near his home, can you imagine seeing Akshay riding a Honda Dream Yuga? He wouldn't ride it even if Honda gifted one to him. The CBR 250 is the only bike that Honda markets in India that he could consider but he hasn't been seen on a bike anytime in the recent past so Akshay Kumar riding a Honda motorcycle is highly unlikely.
Priyanka Chopra

Priyanka Chopra maybe at the peak of her acting career but even then after winning the Miss World pageant in 2000, there wouldn't have been a moment where she would have had to bother what dishwash was being used at her home.
Anushka Sharma

Anushka Sharma is not the most popular actor in Bollywood but she will also travel in a luxury car rather than go the distance on a fuel efficient TVS Scooty Pep.