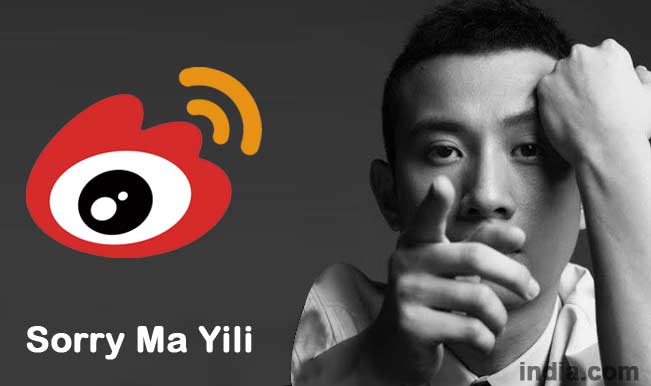 Celebrities are known to wash their dirty linen in public, but this incident took the social media by storm when Chinese actor Wen Zhang apologized on Weibo (twitter-Chinese) to his wife for cheating on her for 6 years with his co-star!
He went all the way on the social media site to put across his message. In his extended apology message which he shared on the micro blogging site Weibo; he publicly disclosed that he has been in an extramarital affair with his co-star Yao Di from television shoe Naked Marriage.
The actor made his confession after he was photographed along with his costar having an intimate date off set which spread on the internet.
"I have brought this upon myself. A mistake is a mistake. This has nothing to do with anyone else. Today, I am willing to accept all the consequences. I've let down Ma Yili and our children. My mistake does not deserve to be forgiven, and it will be difficult for me to make amends for all the harm I've caused. But I want to do it. I have to do it. This is what I'll do for the rest of my life."
In less than an hour his apology had more than 2.5 million comments and over 1 million retweets.
Somehow a public apology about an extramarital affair shouldn't have been done on a micro blogging site in the first place, but it set a new record on Weibo even though he is not proud of it, breaking the record of Barack Obama's twitter record after re election and Ellens's famous Academy Awards selfie .
Zhang's wife Ma Yili, addressed her husband's betrayal and responded on Monday, "Being in love is easy, being married is not. It is to be cherished."
His wife is currently pregnant with the second child.
Wen Zhang has appeared in 2013's hit Journey to the west: Conquering the Demons. And has also co starred opposite Jet Li in last year's hit action movie Badges of Fury.