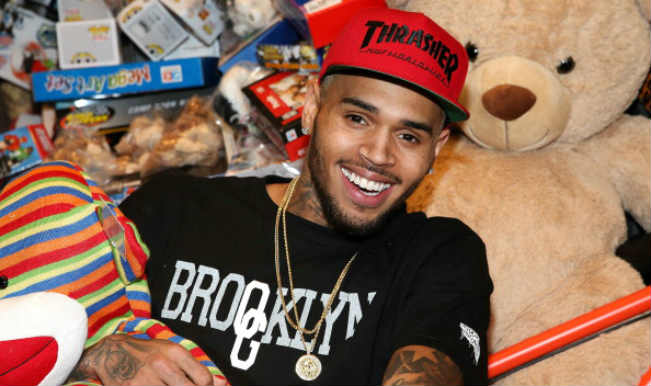 Chris Brown has not let anything get in the way of the release of his latest single 'Loyal' – not even jail time!
While in jail, the singer released the song's music video, featuring many stars from Tyga to Lil' Wayne and Usher, too. Though he is still behind bars and reeling from multiple album pushbacks, the video shifts the focus from his legal issues to his incredible talent. The video could, thus, definitely see him back in the public's good books.
The video made its debut on his Vevo account on Youtube, yesterday. Since then, it has amassed almost a million views. The song is from Chris' latest album, X.
Chris has been extremely excited about the debut of this video, since he directed it himself. He collaborated with choreographer Flii Stylz for the dance moves in the video. He also kept teasing his fans with clips from the actual music video posted on an Instagram account.
The music video was filmed entirely at Universal Studio's CityWalk in Los Angeles, according to Brown's representative. He did this after finishing an anger management rehabilitation program last month. However, after he created the video, he was asked to return to the facility, but was later taken into custody after it was found that he had violated the terms of the probation related to his 2009 beating case involving Rihanna. He will reportedly be in jail until the 23rd of April.
In the video, Brown gets his groove on with a troupe of pretty female dancers, and he then becomes the life of an outdoor party while dancing it out on the pavement.
He has the company of Lil' Wayne and Tyga who perform the song's rap verses. There's also Usher, who makes a quick appearance riding an escalator with Chris.
The lyrics of the song and rap suggest that rich men can get any man's girlfriend. In the video, a girl walking with her partner leaves him as soon as she looks at Chris, without giving him an explanation. In addition, a girl in the video bears striking resemblance to Chris' ex, Rihanna, who has been called 'disloyal' for dating another singer/rapper. In the video, Tyga is also seen with an adorable tiger cub. The look and feel of the video is representative of the bustling nightlife scene in Los Angeles.
The video also features some great choreographed dance routines with Chris and his crew of boys. However, one is shown with his head covered by a computer-generated bear head. According to a spokesperson from Brown, "Chris added the bear for a bit of humor." And it was hilarious, for sure.