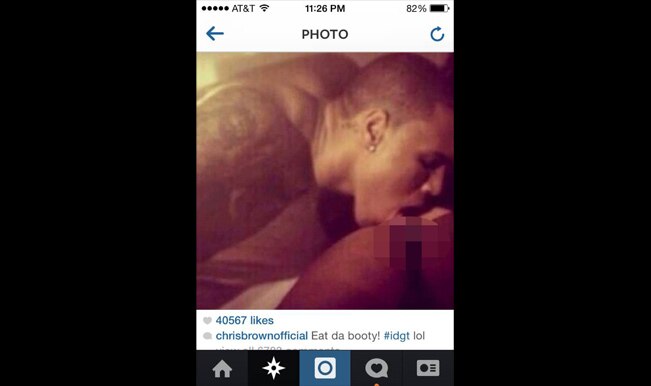 Singer Chris Brown knows how to be the centre of attraction among the public. The controversy kid has now posted a dirty picture of him licking the butt of some 'anon' girl. Is this a promotional strategy for gaining some brownie points for Brown's next album release 'X'? If it is, it's too 'Dirty'.
Chris Brown's next album will release on September 16. He posted this filthy image on Instagram with the caption of 'Eat da booty'. Is he planning to eat it? Why does he want to do this?
The singer also added a hashtag #idgt which stands for 'I don't get tired' and is also the song performed by Kevin Gates. It seems Brown will not get tired until he finishes the entire booty (pun intended!)
His popular quote 'Haters keep on hating, because somebody's gotta do it' will prove true after this image. He lost a major chunk of fanbase after his assault on ex-girlfriend Rihanna in 2009. They both had a fight and cancelled their performance at the Grammy awards in 2009. Their pre-grammy fight occurred just few hours before the show was about to start.
The two got back together after a few years but have now gone their separate ways again.