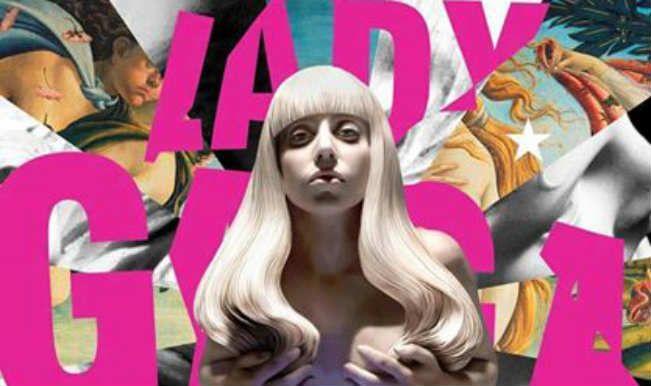 Mother Monster is back with a bang. And how. Lady Gaga debuted the music video for her much awaited song 'G.U.Y.' much to the delight of her fans. The name of the song is an abbreviation for 'Girl Under You'. The video is more like a film, and includes many unusual references and symbolism – which may be a little too much for the normal listener, but will definitely be loved by all the fans.
The pop diva officially released her new music video yesterday. The video is her longest one to date, clocking in at 11 minutes, 46 seconds – even more than her video for the song 'Telephone' with Beyonce. The song has since amassed a million views, and Lady Gaga has asked her fans to break the current record of 20 million views on Youtube.
The singer, who has openly begun to mix together art and music, has titled her last album ARTPOP, which is where 'G.U.Y.' is from.
The video begins with the text 'Haus of Gaga', and then she appears as a fallen angel who is lying in a field of money and men wearing suits. It appears that she has been shot down from heaven. She is wearing a pair of large feathered wings, and has an arrow in her body. The men symbolize executives who take the artiste's money from them.
The actors abandon her and she walks till she reaches a castle. She is then placed in a pool of water, and emerges from it wearing a massive white headdress, and proceeds to dance with other people in matching outfits.
But before she does emerge, there is a really random sequence starring the Real Housewives of Beverly Hills' Lisa Vanderpump, Kyle Richards, Yolanda Foster and Kim Richards. They are all playing acoustic guitars, a harp and tambourine in a Greek mythology-inspired set, and have human statues for company. After this, there are dance sequences that range from 90s-style all-white-outfit dancers, to synchronized swimmers. Once this is done, Gaga then goes to the executives' offices to take her revenge on them.
The location of the video was the picturesque Hearst Castle in California, US. Gaga has been listed as a director, herself, for this video, showing exactly how much thought she put into this.
The song is undoubtedly a classic hit, which can be attributed to only her. The beat is upbeat and groovy and there is variety in its melody, which highlights her vocal talent. At the same time, it is a perfect song for a club or a party, or even in a car while stuck in a traffic jam.
But the video deserves special mention – Gaga has truly outdone herself with this. A stunning mix of symbolism, with references to Jesus, angels, rebirth and even Michael Jackson has made this video gain a whole new level of eccentricity, and subsequently makes it a viewing experience for anyone.
Though the video lacks a sense of coherence, it is extremely entertaining to watch.