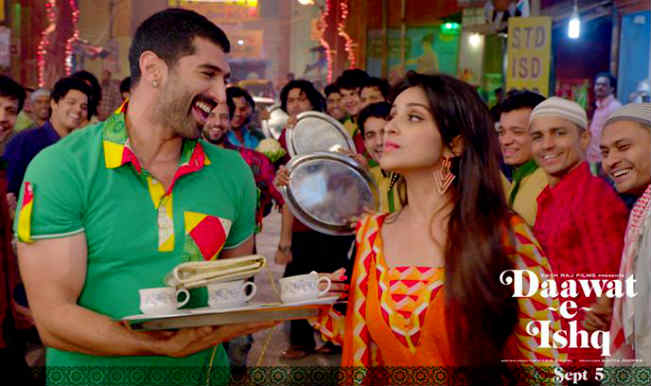 When you have a movie with a Hydrebadi girl and a Lucknowi boy, its music is bound to give some mind blasting qawaalis. When Daawat-e-Ishq came out with its music album it sure full filled that promise. Filled with some energetic numbers the songs in this feast of a movie make you want to shake a leg. From the initially released and completely apt tittle track to the completely rejuvenating Shayarana, the songs make a mark.
However, the romantic number Mannat goes a little flat and does not create the Sonu Nigam Magic. While the start promises the moon and star with some phenomenal music, the song goes down the slide after that. We sure hope the reprise would be better with the ideal pairing of Sonu Nigam and Shreya Ghoshal, however it's the same story when the chorus begins.
Shayarana is the most energy filled song that will take you to a happy place with the rock-ballad-meets-qawaali song. While it may take you back to Amit Trivedi's Pareshaan, the song is peppy and makes you want to sing along. The beautiful voice of Shalmali Kholgade will take you through a joy ride in this beautiful number.
Other disappointments in the album would be Rangreli and Jaadu Tone Waaliyan, both of which seem old and flat. However the end of the album is on a very beautiful note as Sajid Wajid compose the most melodious instrumental that brings together countless beautiful sounds. Over all, the album is average with some beautiful compositions by Sajid Wajid, in their first Yash Raj production.
Ratings: 2.5/5