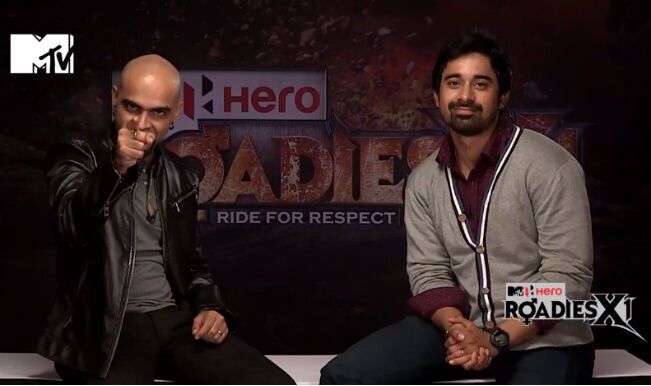 With this particular audition, Roadies has reached its highest pinnacle! Yes, the show attracted non other than Dawood at the Pune auditions of its eleventh season. And guess what happened to him, our very own Roadies judges Raghuram and Rannvijay asked him to leave the room without taking his interview! (Also Read: 'Papa' Rannvijay and 'Sanyasi' Raghu in the Roadies XI Delhi Auditions)
Well hold your thoughts as we are not talking about the dreadful DAWOOD! The story is not that exciting as one of the guy coming for the auditions was named Dawood Kamran and he was asked to leave as he appeared late for the interview. The judges gave him a chance to make amends by getting other candidate's signature to allow him for the interview. No points for guessing of the outcome.
The only other highlight of the episode was a maniac who has been coming for Roadies auditions for six times! And he seemed to be disappointed for not being mentioned in Raghu's autobiography My Roadies Journey. He has named his sons, Roadies and Raghuram and hence argued over his contributions in the Roadies success. Seriously do these guys belong to the same planet as we are? We do not think so.
As for the auditions, it was filled with so called over-enthusiastic participants in form of Indian Jackie Chan, spiritual guru and many other who were equally waste. Watch the full episode of Pune Auditions of Season XI.