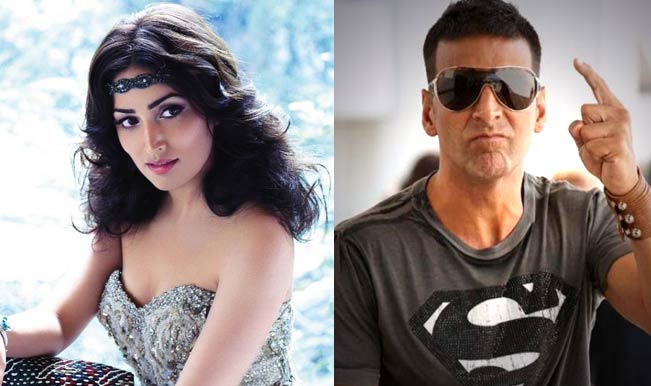 She is sweet, warm and refreshingly gorgeous. Vicky Donor babe Yami Gautam won us over with the ease of her acting skills and her charming personality. No wonder then that the gal became the symbol of ideal girlfriend, for boys and men alike. But when it came to flaunting her body-beautiful image for Akshay Kumar's forthcoming movie Shaukeen by donning a hot bikini, Yami, we hear, developed cold feet.
Yes, a secret birdie who has been keeping a close watch on Yami's…errr 'in-the-pipeline projects' has chirped to us that the hottie who impressed the makers of Shaukeen earlier, failed the bikini test, which then lead to her exit from the project.
Yaami apparently did a bikini photo shoot for the movie, but because she wasn't particularly comfortable wearing a teeny weeny bikini, she promptly decided to drop the idea of working in the movie. Another sex siren Lisa Haydon, who garnered copious attention for her role in Kangna Ranaut's Queen, is now playing the lead in the film.
Well, some things are better when they remain in their purest, innocent and 'less-explore'd form. Don't you agree people?