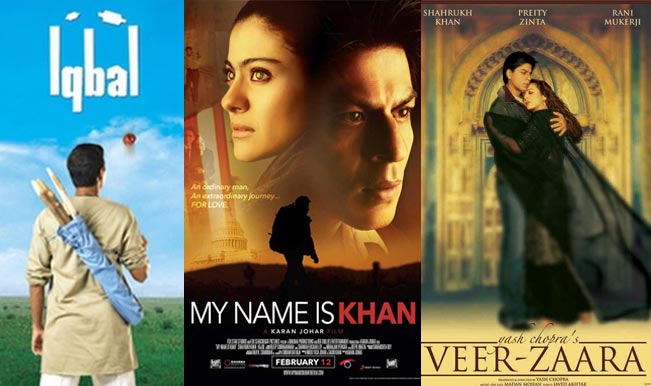 Festivities and movies go hand in hand-don't they? While the season of Eid might be dominated by Salman Khan movies, but then there are these ever-green and always cherished cinematic treats that go well with the flavor of the season. Take a look at  our selection and tell us if you can help  us grow this list by adding  you favourite Eid movie movies
Iqbal: The Nagesh Kukunoor movie follows a cricket-obsessed boy from a remote Indian village as he aims to overcome a range of challenges to fulfill his dream of playing for the Indian national cricket team. Hope, grit and unwavering determination is what Iqbal personifies as he triumphs in the end.
Dor: Perhaps the most sparkling gem in Nagesh' kitty, Dor is beautifully layered and amazingly real in its story telling approach as two women who come from different backgrounds and how fate brings them together in a difficult-to-resolve situations.
Jodhaa Akbar: Majestic and splendidly royal this epic drama designed by Ashutosh Gowariker portrayed an epic love story between Mughal Emperor Akbar the Great, played by Hrithik Roshan, and the Hindu Rajput Princess Jodhabai who becomes his wife, played by Aishwarya Rai. Watch the spic scale of romance with a touch of royalty.
Veer-Zaara: The musical masterpiece from the master himself, Yash Chopra's Veer-Zaara was set against the backdrop of a conflict between India and Pakistan, this star-crossed romance follows the unfortunate love story of an Indian Air Force pilot, Squadron Leader Veer Pratap Singh, and a Pakistani woman hailing from a rich political family of Lahore, Zaara Haayat Khan, who are separated for 22 years. Saamiya Siddiqui, a Pakistani lawyer, finds Veer in prison, and upon listening to his story, tries to get him freed.
My Name Is Khan: Shahrukh Khan's character's Rizwaan suffers from Asperger's syndrome, a form of high-functioning autism that complicates socialization. The adult Rizwan marries a Hindu single mother, Mandira, in San Francisco. After 9/11, Rizwan is detained by authorities at LAX who mistake his disability for suspicious behavior. Following his arrest, he meets Radha, a therapist who helps him deal with his situation and his affliction. Rizwan then begins a journey to meet US President Bush to clear his name.