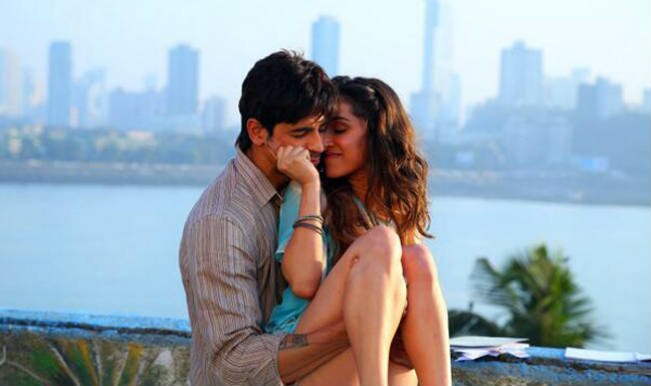 Every time Bollywood attempts to make a thriller, it is mostly filled with Random party songs and item numbers, the basic feel of the movie is lost most of the times. However the trailer of Ek Villain promised something different. A movie with no hip party numbers but soothing music and a star cast that turned heads, it raised the bar of thrillers. The movie does not disappoint either. Filled with romance, thrill, bloodshed and a flare bit of action, this movie has taken the take of thrillers to another level. Here are five reasons to watch this flick.
Sidharth Malhotra
He has played the chocolate boy roles and melted your hearts, in this movie he is all set to set chills down your back with his ruthlessness. He plays the role of a gangster in a mind blowing way and even when he changes paths he does so with perfection. His acting has evolved in just a few movies and will surely bring you to tears.
Shraddha Kapoor
She plays the role of the fun loving angelic Aisha to perfection. She fits into the boots of the bubbly character and makes you fall in love with her all over again. From the PJs she cracks to her cries, she makes you laugh, smile and cry throughout the film.
Ritesh Deshmukh
Let's face it, this movie was mainly about Ritesh Deshmukh from the beginning. Each and every person who has seen and loved him in all his comic roles has wondered how he would fare as the antagonist. Well he is pretty darn good. He makes you believe in his character and scares you in a way that is hardly seen in Indian Cinema.
KRK
Oh no am not kidding! The movie, which is clearly inspired by the Korean flick, I Saw The Devil has our Beloved KRK in a side role which he plays to perfection. He is as irritating as the character wants him to be and as he always is and disgusting to the same extent. He even throw in his famous '2 rupees person' joke to top it all! How can you miss a movie of this phenomenal Desh Drohi star!
Mohit Suri
While we expect bloodshed in his movies, he has manages to surprise us. While the movie is full of murders and shootings and blood, a very small part of that front is actually visible. The movie exposes you to the dark side of life, but is never makes you cringe of it and that is commendable. His direction makes you fall in love with him all over again.