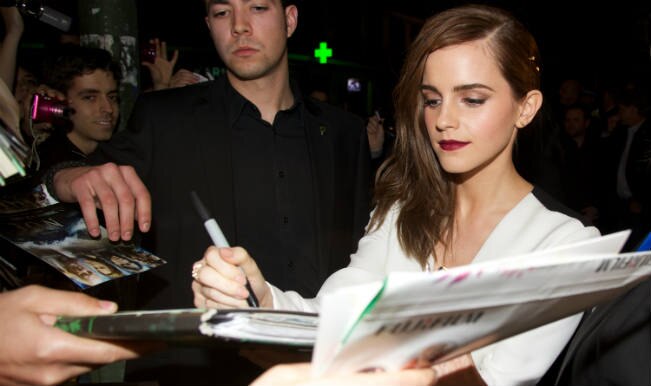 How would you feel if the person you have a crush on suddenly appears in right front you? Probably, you will go blah! Yeah, That's what happened to Joven. He is a friend of  Anthony Padilla and Andrew Hecox, who are known for their popular YouTube channel 'Smosh'.
It all started when Emma Watson came to promote her new film 'Noah' and agreed for an interview with 'Smosh'. Joven being a die-hard Emma Watson fan, Anthony and Andrew plotted a super prank on him, by inviting him to be a part of the interview. They just twisted things by saying that he will have to interview Logan Lerman and not Emma Watson.
Joven had no idea at all, that such kind of prank is being drafted against him and he prepared the all the interview questions for Logan Lerman. But when the big moment arrived, Joven's mind was literally blown when he saw Emma Watson entering. After that what happened was just hilarious.
Watch what happens when a crazy fan's dreams come true: