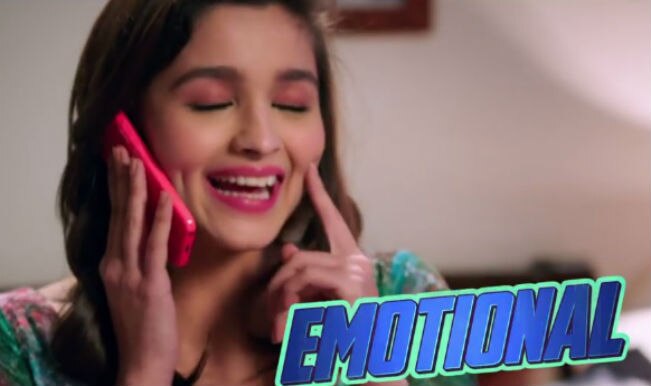 The makers of 'Humpty Sharma Ki Dulhania' are out with its latest song 'Emotional Fool', which features the lead pair of the movie Varun Dhawan and Alia Bhatt. This song says a lot about both the characters of 'Humpty' and 'Kavya'. Humpty and Kavya might too cool for school or too hot to handle but they both have one thing in common, they both are emotional fools. Though, both of them are naughty, careless, reckless but they are also extremely caring sensitive.
The video of the song is super cute, it has Humpty and Kavya doing their regular antics. This is proper introductory song when it comes to both the characters. The song ends with 'Humpty' crying like a baby while watching the famous train scene of DDLJ, which is quiet hilarious. The song is sung by Toshi Sabri and the music is by Sharib & Toshi.
Humpty Sharam Ki Dulhania has given amazing songs from the start and with this song, it seems like they are keeping their record. With 'Emotional Fool' we sense another 'hit' in making! Watch this super cute song and tell us who is your favorite? Cute Humpty or adorable Kavya?
Watch the video here: