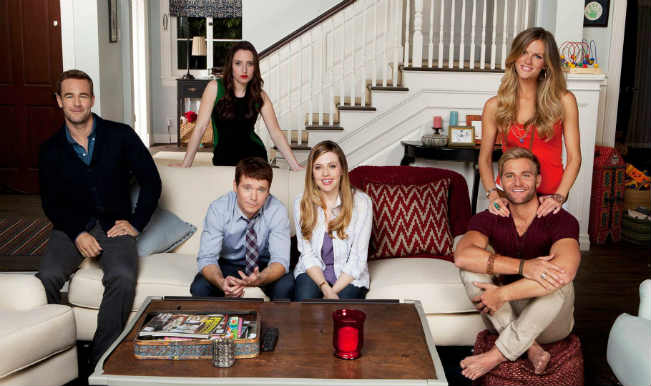 Do you curl up in your bed and watch F.R.I.E.N.D.S during your holidays? Does  Phoebe's 'Smelly cat, Smelly cat' makes you giggle? And do you try Joey's 'How ya doin' on every girl you meet?
If you get all the above references, then you can rejoice! The makers of this all time favorite show are back with a bang and they are bringing you some new catch phrases. Friends producer Dana Klein is now bringing a comedy series based on lives of friends who are 30 something and who each think that other has it better.
 The cast includes Dawson's Creek fame James Van Der Beek, the Just Go with It actress Brooklyn Decker, Zoe Lister-Jones, Rick Donald, Majandra Delfino and Entourage fame Kevin Connolly. The series revolves around the mid 30 crisis where everyone thinks that others have a better life than they do. This is the CBS' third multicamera entry and fifth comedy overall.
So if you were heart-broken over HIMYM's finale season and you thought that you have nothing to do in life anymore (okay, we are exaggerating), then the makers of friends are just saving your day! 'Friends with better lives' is coming soon on Romedy Now.
Have a look at the teaser