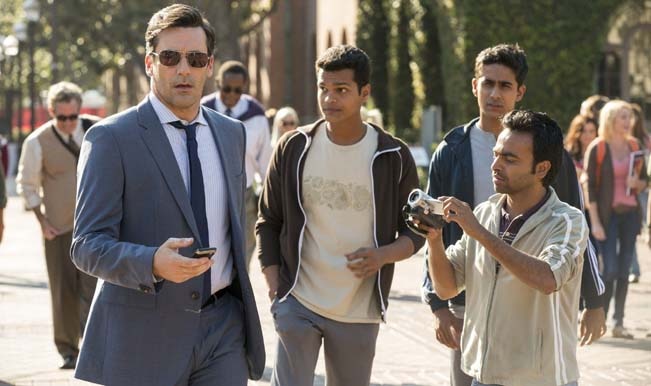 After a long time comes a movie that will inspire you to strive achieve something totally alien to you and excel in it despite the elements and years of living on with the absolute lack of knowledge of a sport known as Baseball. Million Dollar Arm is one such movie probably very similar to Iqbal where a talented young player from very basic upbringing believes in his talent and with the proper guidance reaches great heights in the game.
In the film, Million Dollar Arm, the elements as in years of oblivion of the sport may have been against the talented young athletes who were selected from India to be groomed and make good clients for a talent agency based in Los Angeles.
Being a Disney production, there is excellent attention to detail and unlike Slumdog Millionaire which had a very condescending tone when they showed 'real India'. Million Dollar Arm is based on true life events and they have also shown the villages from where the protagonists come from but the focus of the storyline is how despite coming from impoverished backgrounds, they have the strive to excel and believe in their talent which is groomed with the right help from coaches, investors and the talent agency which has been desperate for a big break.
The best part of the movie is not that it is a feel good film which inspires you to grab an opportunity when it comes knocking on your door step but the real life characters who have real problems while they struggle through the rough patches in life either in their personal life or at work and how they may have to bet big to make it all come together in the end.
The sports biography film directed by Craig Gillespie and written by Tom McCarthy stars Jon Hamm, Suraj Sharma and Madhur Mittal has music given by A R Rahman.