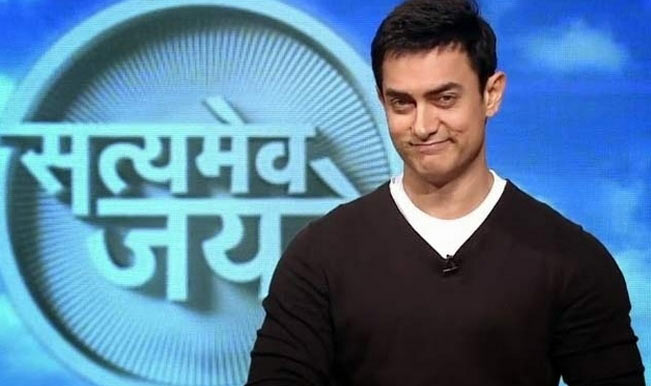 Mumbai, Mar 11: An FIR was registered against unidentified persons here today for allegedly publishing and posting "offensive and false information" about actor Aamir Khan and his TV show Satyamev Jayate on some social networking sites, three days after he brought the matter to the notice of the police.
"An FIR was registered the Information Technology Act and the Indian Penal Code against unidentified persons at the Bandra-Kurla Complex cyber police station in suburban Bandra East.
"The complainant in the case is Shrinivas Rama Rao, executive producer of Aamir Khan Productions Pvt Ltd," a crime branch officer told PTI.
"A request has been sent to the authorities concerned.
Certain websites have deleted the offensive material. Today, Aamir Khan provided some more information," the officer said.
On Saturday, Khan had approached the Mumbai police, alleging a smear campaign had been launched against him on some social networking sites to tarnish his reputation and that of his TV show.
The 48-year-old actor had met Joint Police Commissioner (Crime) Sadanand Date at Mumbai Police Headquarters and briefed him about "false and malicious messages" allegedly being circulated in social networking sites to damage his image and the reputation of his issue-based TV show.
The actor had also clarified his stand about a social networking site.
"False and malicious messages are circulating through various electronic media including Whatsapp, Facebook, Twitter as well as other social media networks, alleging donations are being sought by my television program 'Satyamev Jayate Season 2,' in relation to an entity which claims to be working in the field of Masjid Construction Assistance and placement assistance for Muslim youngsters," he had posted on Facebook account.