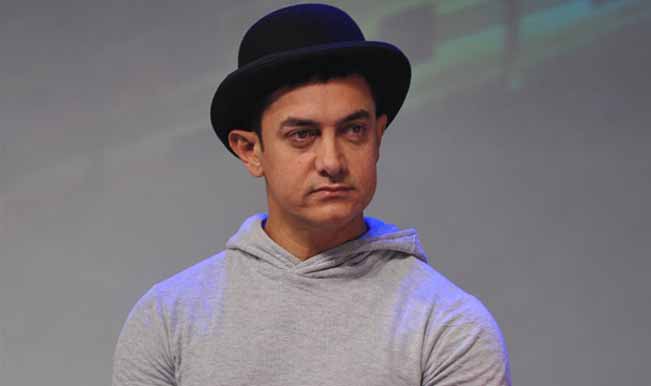 As the successful Actor–film maker Aamir Khan turns 49 today, we decided to go the other way round and list his five movies which went disaster at the box office. So here we go:
Awwal Number: This movie is "Awwal Number" on our list. Released in 1990 the movie was directed by Dev Anand. The movie revolved around cricket and Aamir Khan was shown as a youngster who won India a match. The movie also starred Dev Anand and Aditya Pancholi despite that it turned out to be a box office disaster. After Dev Anand's death Aamir Khan had said it was his only movie he signed without reading the script.
Deewana Mujh Sa Nahin: Released in 1990 this Aamir Khan starrer turned out to be a disaster even after a good opening. Aamir Khan was paired with Madhuri Dixit but it failed to woo the audience. In the same year Aamir Khan and Madhuri Dixit starrer Dil was super hit at the box office.
Afsana Pyar Ka: Released in 1991 this Aamir Khan movie had Neelam Kothari opposite him. This was a typical Bollywood love story and plot revolved around the two families which had indifferences. The movie failed to make any noticeable box office collection.
Isi Ka Naam Zindagi: This movie featured Aamir Khan and Farah Naaz. It was released in 1992. Even though the movie had powerful names like Pran, Shakti Kapoor and Asrani in supporting roles but none stopped it from being a disaster.
Daulat Ki Jung: This movie had Aamir Khan and Juhi Chawla in the leading role and is one of those rare films which turned out tragedy at box office for the otherwise super hit pair. Released in 1992 it had Paresh Rawal and Kadeer Khan in supporting roles.
The list does not stop here but we stop here as it is Mr Perfectionist's Birthday and we don't want to spoil mood of his fans. Happy birthday! Aamir Khan. (Read: Top 10 kisses of Aamir Khan)