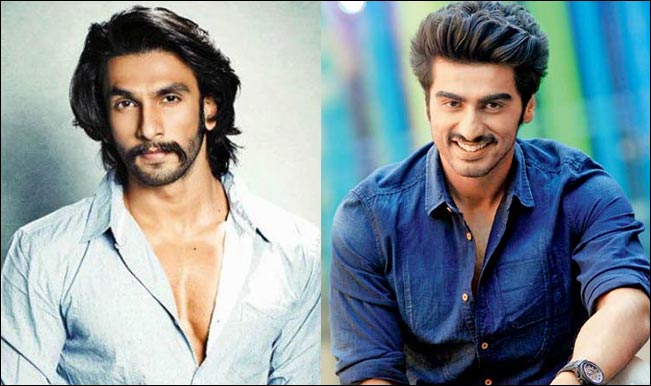 It was only a few months ago  when we saw the Bittoo Sharma of Bollywood, Ranveer Singh and Ishaqzaade star Arjun Kapoor's dostaana on Koffee With Karan Season 4. The two set the show on fire and it remained one of the most entertaining episodes of the season. It was evident that both Ranveer and Arjun couldn't get enough of one another. But apparently their bromance has now come to an end.
"It's amazing to see their friendship. I have done a lot of two-hero films and you can make out whether it's true friendship or just show off," the 31-year-old, accompanied by Ranveer and Arjun, said Bollywood actress Priyanka Chopra on reality show "Dance India Dance" while promoting their movie, Gunday.
But things changed for worse after the movie released. Ranveer and Arjun, who worked together in Gunday, are now reluctant to even feature in a TV commercial. What caused the rift is not clear but the two had differences which just went on for quite sometime. Last heard the male bonding between the two promising actors is dead and they are not on cordial terms anymore.
Will we see them together again? Never say never, especially in Bollywood. Watch this space for more on actors with sizzling chemistry.
Watch Ranveer- Arjun's dostaana here the world saw in the Koffee With Karan episode: