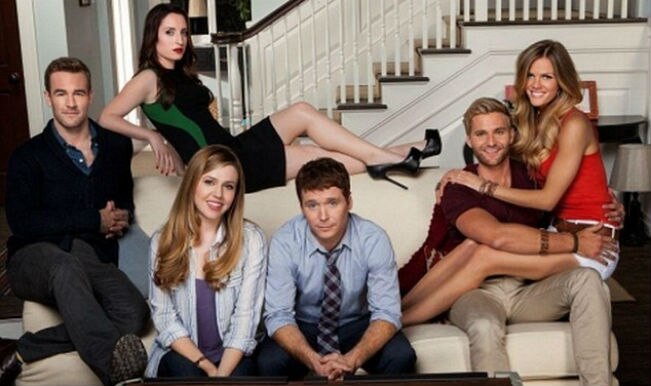 As fans mourned over the finale of How I Met Your Mother, they clung on to the hope of falling in love with another show, Friends with Better Lives. The hopes were high as the show was coming from the makers of Friends, this show premiered yesterday. With names like Dana Klein and James Burrow, it has big hopes, it set the bar high. However the pilot did not match up. It was a moderately funny show, that somehow seemed to be too old for this millennium.
While people still enjoy the reruns of Friends, Friends with Better Lives just does not work. The show has the textbook "group of trendy white people" characters: there's the faithful married couple who are "in a rut," Bobby and Andi (Kevin Connolly from Entourage and Majandra Delfino from Roswell); the cocky, man-child who lives with said couple, Will (the one and only James Van Der Beek); the sarcastic, career-oriented cynic, Kate (Whitney's Zoe Lister Jones); and the bubbly idealist, Jules (Brooklyn Decker of… Brooklyn Decker fame), who's fallen in love with a hunky Aussie named Lowell (Rick Donald).
Friends with Better Lives grounds itself in the emotional truth of characters living lives they didn't expect or plan—and like the Friends pilot, wedding anxiety abounds.
It is one of those shows that took two steps forward, one step back about every 30 seconds. Just when you think you can watch James van der Beek in anything, you're made to endure sad health-food gags at a restaurant called Namaste. For every likable moment of Zoe Lister Jones', there's an oddly unbearable exchange between Brooklyn Decker and Rick Donald. The show seems to have everything but does not blend in.
It was a pleasure to finally see it end, and as heart breaking as it was to see HIMYM end, it would be more heart breaking to watch this show. I would personally advice a rerun of Friends, HIMYM or any other show instead.