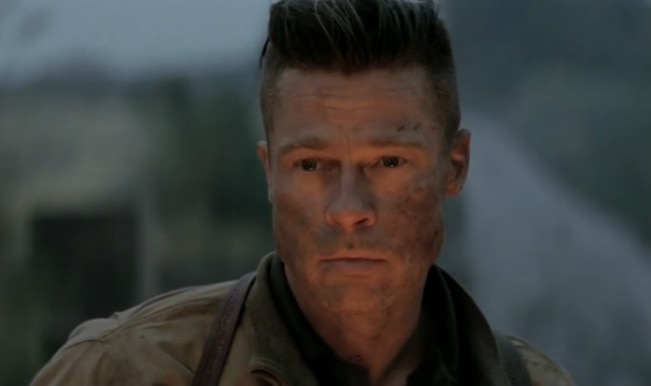 'War never ends quietly' is what you will remember after watching the trailer. Though, 'Fury' has all handsome men you wished for, still you won't be able to divert your attention from the anxiety of war.
Apart from the hunky Brad Pitt, 'Fury' also stars young guns like Shia LaBeouf, Brad Pitt, Logan Lerman, Scott Eastwood, Jon Bernthal and Michael Peña. The story line is based on the final days of World War II.The film is set in Nazi Germany. With the fighting in Europe coming to a close, this handsome all-star cast plays a tank platoon on a dangerous mission behind enemy lines. The trailer is as intense as it gets.
The story goes around in the year 1945, when the end of World War II began, an army sergeant named Wardaddy, who is played by Brad commands a five-man crew on a mission behind enemy lines. Unfortunately, they are outnumbered badly hence Wardaddy and his men face overwhelming odds as they attempt to strike at the heart of Nazi Germany.
The trailer will keep you gripped to your seats and though the movie has all drool worthy stars, destruction is all that will linger in your mind!
Watch the awesome trailer here: