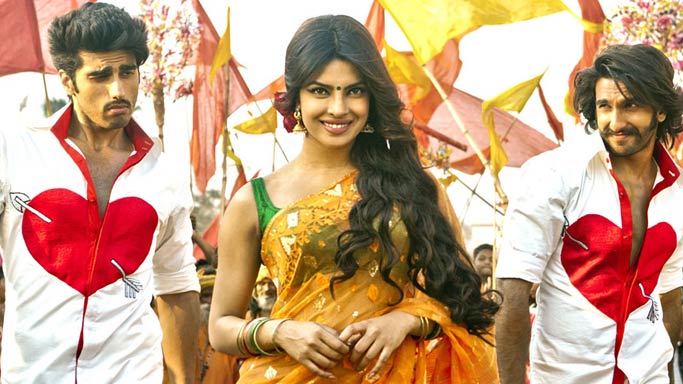 Ranveer Singh and Arjun Kapoor star in the latest Yash Raj Production 'Gunday' and they pull it off in a typical masala style Bollywood movie.The director Ali Abbas Zafar, whose last release 'Mere Brother ki Dulhan' received only a lukewarm response makes a good attempt at action drama 'Gunday'.
Gunday is about friendship, love, betrayal. Ranveer and Arjun are styled differently – they are quirky and don't mind flaunting their hot bods, you won't mind the weird outfits. Priyanka's closet doesn't do justice to the era in which the film is set. Ali Abbas Zafar has done a great job with his cast. It's certainly worth watching 'coz Gunday isn't a serious film which makes you leave the theatre with a heavy heart and neither a typical masala entertainer nor 'the happily ever after' kinda rom-com. Read the Bollywoodlife review here
'Gunday' is great for those who love the romance, and the melodrama along with the action. The younger generation will definitely enjoy the movie. Especially the dialogues written by Ali Abbas Zafar, Sanjay Masoom. The entire look and feel of the movie is of 80s Bollywood. It's like travelling back in time, where there were no metro-sexual heroes and toned modern heroines. It is not a Valentine's Day date, but the men should make a day out to celebrate their friendship with this movie. Though the film has nothing new to offer, one can watch it for nostalgia's sake! Read the full Zee News review here.