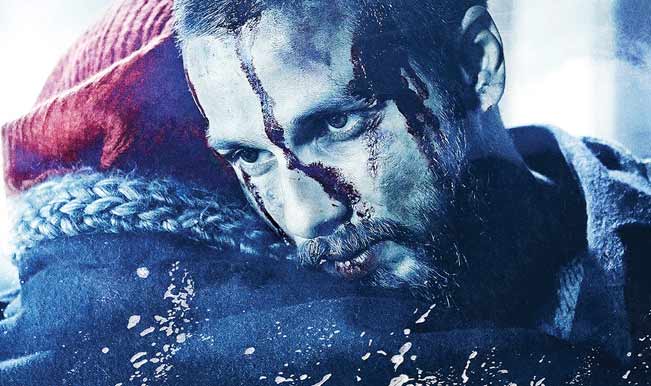 An adaptation of Shakespearean tragedy- quite literally, that is-filmmaker Vishal Bhardwaj's forthcoming revenge saga Haider boasts an enviable starcast comprising Shahid Kapoor, Taboo, Irrfan Khan and Kay Kay Menon.
Staying true to his brand of cinema, Vishal has come up with yet another delightful tale that looks intensely dark, relentlessly captivating and highly intriguing. Shahid Kapoor-in and as Haider-is placed right at the centre of the Indian version of Hamlet, set in Kashmir. The grim setting, the grey characters and the vengeful protagonists make this story enriching and interesting. The quirky lines, the bleak backdrop and the idiosyncrasies of his characters make Vishal's revenge drama arresting.
Watch the veterans like Taboo, Irrfan and Menon showcasing their competence in a movie directed by the master who is known for mounting his stories in a hatke way. While Shahid looks promisingly intense, Shraddha Kapoor looks refreshingly different as Sasha's love interest. In a perfect setting that breeds contempt and complexities, Bhardwaj places some really interesting characters in a conflict zone that gets its shape amidst raining bullets and communal violence. Vishal displays a beautiful amalgamation of various emotions without using broad cinematic strokes.
Releasing on October 2, Haider is the third installment of Bhardwaj's Shakespeare trilogy after Maqbool ( Macbeth) and Omkara (Othello). Take a look at the trailer and tell us if you find this tragedy of the Shakespearean proportion enticing?