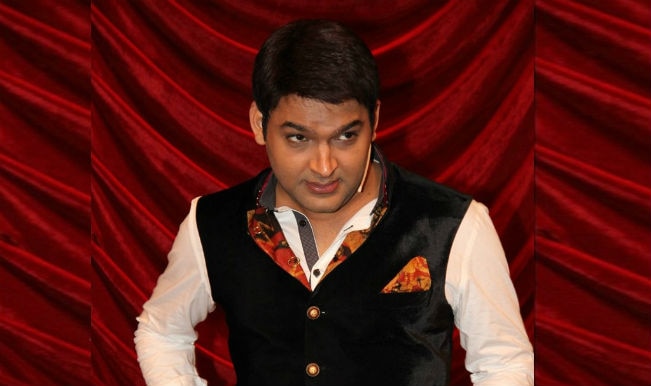 Charlie Chaplin once said, Laughter is the tonic, the relief, the medicine for pain, and one Indian to have served this dose of laughter time and again is Kapil Sharma. This comedian, actor and Singer has won billions of hearts all over the world. His show, Comedy Nights with Kapil has been toping the charts and having high TRPs since its first episode. As this artist turns 33 today, here are five lesser known facts about this true rock star. (Read: 7 reasons why India will always laugh)
1- Theatre: This comedian, known for his brilliant timing was a part of the Indian theatre for 10 years before he ventured into comedy. This was the main reason the actor was s keen to venture into movies.
2- The Singer: In an interview in the early stages of his career, Kapil revealed that he has a soft heart for singing and it is his dream to venture into that front and come out with music albums. It is rumored that he is going to release his album later this year. The actor was a part of Star ya Rock star and also went in to the final three.
3- Indian of the Year: The actor was recently awarded with the Indian of the year award, after beating Deepika Padukone and Shah Rukh Khan in the entertainment category. He was also a part of top 100 celebrities list by Forbes in 2013, with a 96th rank.
4- The Love Life: While Kapil is the most eligible bachelor in town, there are various speculations that Preeti Simoes, the creative director of Comedy Nights with Kapil is the apple of his eye. The two also worked together in Comedy Circus.
5- His struggle: After his father expired in Delhi, e strived a lot to make ends meet and provide his family. It was during this time that he got selected into The Great Indian Laughter Challenge. He went on to win the competition and a prize money of Rs. 10 lakhs and he spent the whole amount on his sister's wedding.