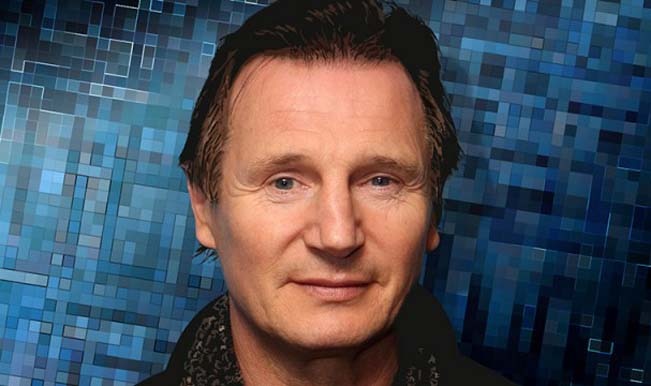 Liam Neeson is one actor who literally 'rose' to fame. He was born into a fairly traditional family in Ireland, and then while growing up, pursued football and acting. But he chanced upon a role and then moved to London, where he met several other people who are now celebrities. His big break came, however, when he moved to the US and got cast as the lead in Steven Spielberg's 'Schindler's List' – where he gave the best performance of any debut actor, ever. That was what got him noticed, and from there it was just a straight rise to his current celebrity status. The talented actor celebrates his birthday today and turns 62. Check out his top 3 movie roles here, enjoy!
3.  Michael Collins in 'Michael Collins'
Though this movie was not that well-known, every director wanted to grab it. Finally, when it came to casting, Liam was put on the spot. Not only was he perfect as the protagonist of the film, because of his height – which was similar to that of Michael Collins, but also because he played the character to perfection. Michael Collins was an Irish revolutionary who was eventually killed in the civil war. Liam was so outstanding in this movie, despite his fellow cast members being Alan Rickman (famous as Snape from Harry Potter. Liam put his whole heart and soul into being Michael.
2.  Henri Ducard/Ra's al Ghul in 'Batman Begins'
The thing about Liam is that you would never expect him to play the bad guy. This was why his role in Batman was surprising. Initially, he played a man who trained Bruce Wayne in martial arts, but then he is revealed to be a deadly villain! The transformation from a mentor to a villainous character is quite impressive, and a feat that only Liam can do justice to. Unlike previous Batman villians who were somewhat comical, Liam's character was more psychological in nature.
1.  Oskar Schindler in 'Schindler's List'
Director Steven Spielberg may have hesitated before creating this film, but Liam Neeson was one of his wisest choices. His first full-on mainstream performance saw him playing the role of Oskar Schindler, who was a German Nazi memberwho saved many Jews during the Holocaust. The movie turned into a classic, and Liam gave his first – and probably best performance as an actor, here. This exactly was what turned him into an actor-in-demand. The audience is sure to cry along with Oskar, and feel his pain and guilt.