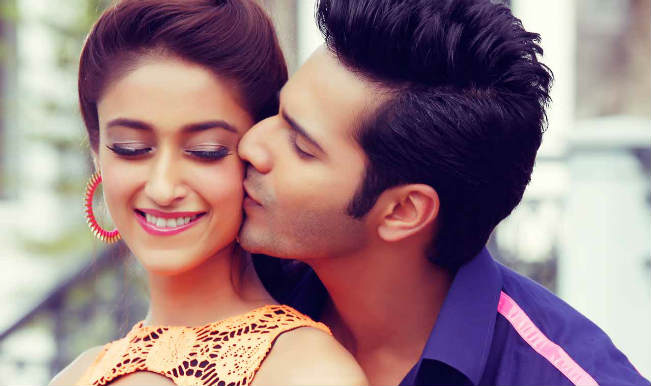 After shooting for Main Tera Hero with Varun Dhawan, Ileana D'Cruz is so impressed by the actor that she compares him to her would be partner in future!
This is the first time ever the both actors are sharing the screen space, but Varun seems to be very special for the Barfi actress Ileana. But why she is so swayed away by her co star? Does she want similar traits to that of Varun or is she hinting interest in her costar?
"I personally feel my equation with Varun Dhawan is on a different level. I share a great rapport with him."He is very charming, matured and he knows what to talk when. I want the qualities of Varun in my life partner," she said
"I have worked with Ranbir and Shahid before, but when it comes to Varun, our chemistry and our equation is altogether on a different level." She added
But contrary to this Varun who is romancing Ileana and Nargis in the movie says that he does not want to date any actress in real life.Even though he has been allegedly linked with Alia Bhatt during his debut movie, Shraddha Kapoor and even Bipasha Basu!To which he reacted saying "She is quite senior to me. We spoke about the rumour and she said, 'Welcome to the film industry'."
"I know we are in a profession where our personal life is always in the limelight. All I would like to say is that I would never date an actress."
But even after declaring that he won't be dating any actresses and clearing all air about the alleged romantic link ups ,his costar Ileana is still interested in someone like Varun !Let's see if the Main Tera Hero actor actually becomes someone's hero from the industry or not.