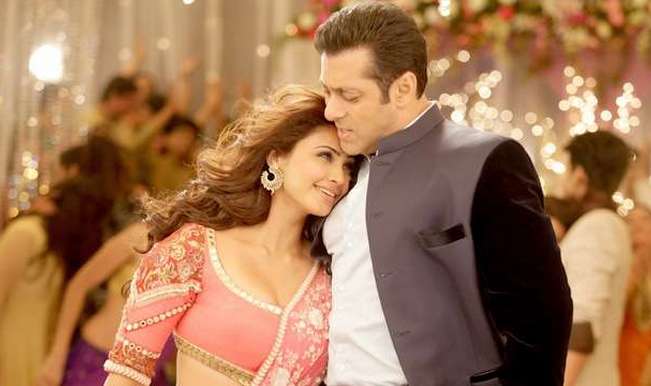 Salman Khan's film Jai Ho dragged its feet at the box office to reach the Rs 100 crore figure worldwide. It was not liked by fans and Salman even apologised for it. Salman's chemistry with his heroine Daisy Shah was also quite a no-show.
Daisy failed to get any appreciation for her debut film. But it seems the latest controversy will get her more publicity than the hero-oriented Jai Ho could've ever got.
Daisy has been accused by Bhojpuri actor Satyendra Singh of trying to murder him, says a website. He alleged that he was thrown out of a film called Soda in which he was cast opposite Daisy. Apparently Daisy wanted to work with a bigger star.
Daisy's mentor, choreographer Ganesh Acharya, director V K Singh, actor Rajniesh Duggal and producers Rajendra Singh and Vinod Kumar have also been accused by Singh and have been booked for attempt to murder. According to Singh, Daisy and the team of Soda tried to kill him by staging an accident, which he realised only later. The Bhojpuri actor has filed an FIR in the Manipur district of Uttar Pradesh.
Meanwhile, Ganesh Acharya has denied any such film was being made and he refused to even recognise Satyendra Singh.
It seems like the issue will die down just like Daisy's Jai Ho did.
SEE PHOTOS: Salman Khan and Daisy Shah at Siddhivinayak temple
VIDEO: Photocopy Song ft. Salman Khan, Daisy Shah, Tabu – Jai Ho