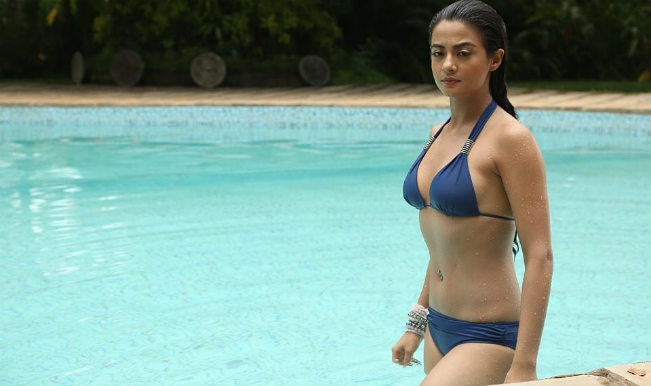 Promoted as an erotic-thriller, Hate Story 2 has innumerable thrilling moments in store for us. This one is certainly on par with any revenge saga we have seen in the past. The brillant performances, melodious music, and well-crafted screenplay make this movie an edge-of-the-seat thriller. With the addition of a deliciously devilish Sushant Singh, the cast of the movie gets an advantage. Surveen Chawla, marking her debut in Bollywood, has proved her acting ability and she is here to stay. Jai Bhanushali, also a debutant was the foreseeable star of the movie, but he has a very little to do in it.
Hate Story 2 is about a girl Sonika (Surveen Chawla) who is the mistress of a corrupt politician, Mandar Mhatre (Sushant Singh). The character of Mandar is written with perfection – he is an extremely furious politician whose dictionary doesn't include words like forget and forgive. He adds a wallop everytime he is on the screen.
Sonika is living a forced life with Mandar; she falls in love with his batchmate Akshay (Jai Bhanushali). The story leads to a twist when Mandar finds out about their love equation. The tale is simple but it's the execution that adds thrill in the movie.
Debutant director Vishal Pandya excels in his work. He offers a perfect combination of romance and thriller. Music by Mithoon is soothing to the ears and it lightens the trembling mood set by the plot. We would like to give a special mention to the dialogue writer Girish Dhamija for staggering dialogues. The makers have played a smart move by promoting the movie as an erotic-thriller. This way a major chunk of the audience will be magnetised to watch the real show (which definitely isn't skin!)
If you are judging this movie as another erotica, you are wrong. Hate Story 2 has lots more to offer than titillating kissing and sex scenes.
Rating- 3.5/5