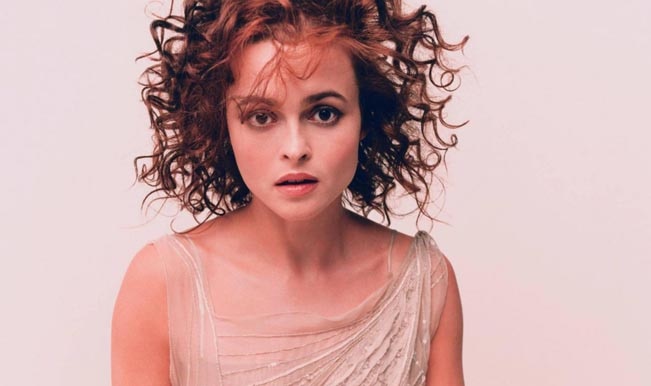 Helena Bonham Carter who was born on the 26th of May, 1966 is an English actress who made her debut in a television adaptation of K.M Peyton's A Pattern Of Roses. Since then, she is known for playing primary roles in movies such as The King's Speech, Fight Club and so on.
Being a two-time Academy Award nominee for her performances in The Wings of the Dove and The King's Speech and further recognised with seven Golden Globe nominations, an International Emmy Award for best actress, a BAFTA Award, and a Screen Actors Guild Award, this talented actress has never failed to baffle us with her wonderful performances. She is famously known for playing loud and rather, wild characters in some of her most popular movies. Let's take a look at some of the best she has given us:-
5.  Corpse Bride
Even though all Helena did was provide voice for this brilliantly – directed stop motion animation for one of the main characters, she did so very wonderfully. She is leading the character of titular zombie wife to whom Johnny Depp's Victor Van Dort finds himself married after a misunderstanding in the woods. The film was nominated for the 78th Academy Awards for Best Animated Feature.
4. Harry Potter
She plays the role of  Bellatrix Lestrange in the Harry Potter and the Order of the Phoenix and Harry Potter and the Half-Blood Prince and Harry Potter and the Deathly Hallows: Part 1 and Part 2. In an interview with Entertainment Weekly, Bonham Carter said the following about playing Bellatrix Lestrange: "She's obviously as bonkers as they come. There's a bit of a child-like madness there… You know how kids can be like savages before they get civilised? There's that sadist quality. Y'know, like boys who like to pick apart an insect for the sake of it… She's a sadist. She's very sick. She's got problems. I think she's been in prison a bit too long. But I suspect even before prison she had problems. She's a racist, obsessed with blood purity… And she's in love with Voldemort, really."
3. Fight Club
Extremely funny yet dark and highly thought – provoking, Fight Club is the one movie everyone must watch. Helena plays the dark role of chain – smoker, support – group crasher, Marla Singer opposite Brad Pitt and Edward Norton.
2. Alice in the wonderland
She next played the role of a big and red headed queen in Alice in the Wonderland. This movie marked the sixth time Helena had been working under now – hubby, Tim Burton.
1.  Sweeney Todd
Who can forget the famous blood – thirsty baker from Sweeny Todd who makes and sells meat pies made from the latter's victims. This movie truly did mark one of the highest points of Helena's career in Hollywood. What a movie, indeed!