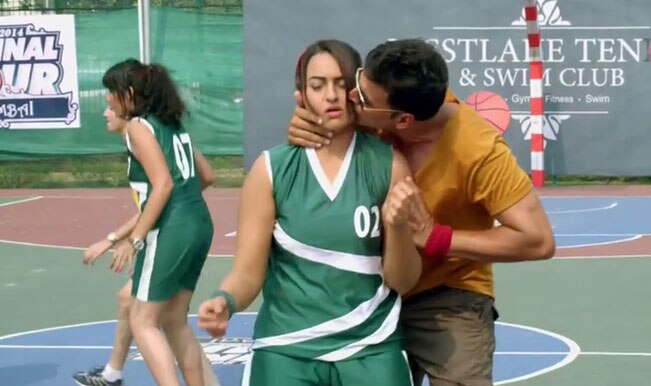 Holiday, not to be confused with 2006 romantic comedy The Holiday, looks like any other movie Bollywood offers us. There's love in the air, there's duty, there's dancing, then a lot of threats entwined with flying kicks and then inevitable death. C'mon! How many times will we have to put up with this? Can Indian guys never have a normal life? Oh yes! It's a movie! We all want drama, love and blood. Not in that order.
The Akshay Kumar and Forehead Sinha starrer looks like a movie that A.R. Murugadoss thought of right after watching John Abraham's Force. "Wow! What a movie Force was! Chalo Ctr+C and Ctr +V." But the difference seems to be that Akshay and Sonakshi have already hit it off unlike John Abraham and Genelia D'souza's gradual chemistry building. After that, Akshay looks uncomfortable being "that guy" for Sonakshi Sinha as the Khiladi just can't pull off a character who is totally in love!
But it's actually a remake of a south Indian movie Thuppakki by Murugadoss itself. Why make a new movie, right? Because, you know, screw it! You can do it again in another language. Make money again! But then again, this is only the trailer!
Watch Holiday's promo right below: