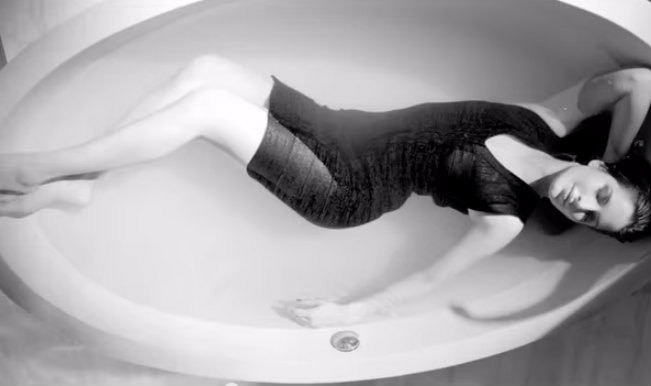 The brand new TV commercial of Johnson Bathrooms, featuring Katrina Kaif, is a treat for the eyes of her fans. The actress is seen in this classy commercial shot in gray-scale looking totally seductive! Katrina's sexy Aamsutra commercial matches nowhere to this new commercial. Katrina is looking drop dead gorgeous in the shower, brimming with sensuality. The Phantom actress looks sizzling as the new face of Johnson Bathrooms!
The visuals in this ad are very appealing. The sound effects of rippling water set to the backdrop of the song Bas Yaha Sirf Yaha take you to a whole new world.
The brand which was primarily known for its tiles has over the years also diversified into bathroom fittings. The commercial has been themed on 'Clarity'. Since the insight was to show the personal space that is drawn while bathing, this commercial hits the right spot, as it shows her treading her way to seek clarity. This commercial is refreshing.
The ad spot ends with 'Johnson Bathrooms – find clarity'. What do you think about this new commercial of Katrina Kaif? Enjoy the video below!