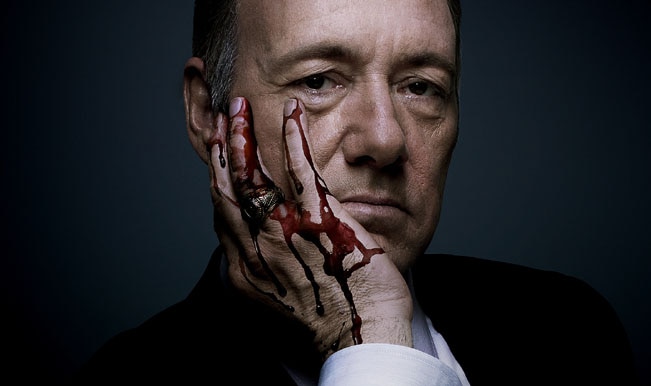 The much awaited second season of House of Cards, premiered on 20th February 2014, in India as well as US. The show has joined the list of series that began airing in India #AlongWithTheUS. This American political drama, developed and produced by Beau Willimon, is based on the novel by Michael Dobbs. The first season of this series premiered in February 2013 on the streaming service Netflix. The drama, set in current day Washington DC, revolves around the life of Francis "Frank" Underwood, an ambitious Democratic congressman from South Carolina and House of Majority Whip.
This show is known for its intensity. Often appreciated for being in a rare group of dramas without built up, House of Card has gained huge number of admirers not only abroad, but also in India. Frank Underwood's steamy dialogues like "I love that woman. I love her more than sharks love blood", "Friends make the worst enemies", etc. have gained him a crazy fan following. His thought on ruthlessness instantly connects with the masses.
Check out this video to get a clear picture of what we are on about.
The first episode of this season started with a bang, giving a brilliant start to this season. Fans flooded their walls with appreciations for this show, many claiming it to be the best political drama till date and others going head over heels on the cinematography and content. The season premiere of House of Cards, after all the hype was completely worth it. For more do not forget to turn on to #HouseOfCardsAt11.
By Aishwarya Krishnan