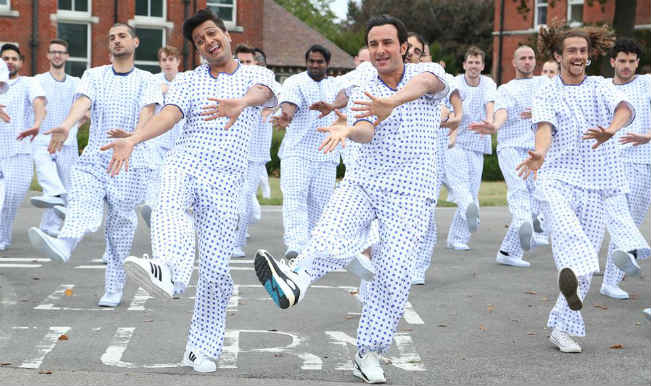 The success of Sajid Khan's latest venture Humshakals is a warning for another torturous movie from the director. As Himmatwala was not enough, Sajid Khan is back with another mindless comedy Humshakals and the movie got what it deserved from the critics  just lik Himmatwala. The movie is currently rating even lower than Himmatwala on IMDB with a score of 2/10 on the website.
Sajid Khan is said to be the most outspoken guy in Bollywood. Before his movie releases his claims are released. Before Himmatwala he claimed that it will be Ajay Devgn's biggest hit, and the rest is history. Humshakals, in spite of getting negative reviews, collected a good Rs 40 crore in the opening weekend. If Indians can spend such a humongous amount on a crap like this, then surely there is no need for the hue and cry over 14 per cent train fare hike.
The box office appreciation of this movie will surely lead to another 'Himmatwala' or 'Humshakals'. For Sajid Khan, the rating of the movie doesn't matters but the collection do. So, now we can expect a sequel to Humshakals titled as 'Humshakals 2: 18 times the fun.' In that we can see triple roles of 6 actors, and the climax happening at the White House. Himesh Reshammiya may come back with a song dedicated to the audience with lyrics as 'Tum Paagal Nahi Ho Bhaiya, Tumhara Dimag Kharab Hai.' Prince Charles may speak in Tamil or Telugu this time. And we may see a new flavor of paratha, 'Gaanje Ka paratha.'
Before all this happens, let's pray to god Sajid Khan stops the mental torture (Stop directing movies). We expect some sensible movies from Bollywood.