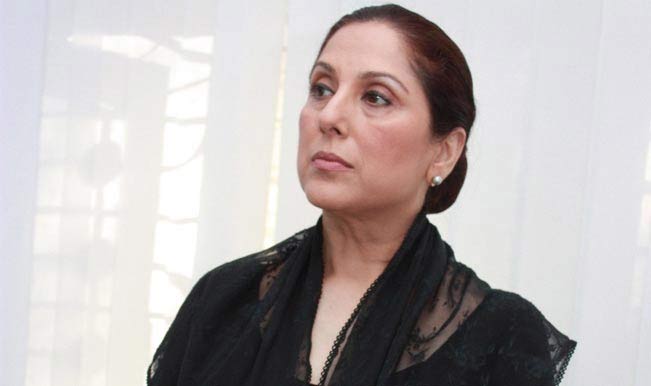 Just one show old on ZEE's new entertainment channel Zindagi, SaminaPeerzada has already been labelled as Pakistan's Shabana Azmi by the Indian media and Pakistan's Amitabh Bachchan by Pakistani journalists.An accomplished actor, ex-model, theatre personality and television star in Pakistan, Indian audiences have seen the poised actor on Zindagi in Zindagi Gulzar Hai that ended last week and are currently witnessing her acting prowess on Noorpur Ki Rani that airs at 8.55 pm every day.
She played a gentle, forgiving woman in Zindagi Gulzar Hai which she says is the exact opposite of her role in Noorpur Ki Rani. The latter is based on the novel 'Rebecca' by Daphne Du Maurier. "In Noorpur Ki Rani, I play a scheming woman who makes her way through life playing games and manipulating people," she says.
And how much of a challenge is it to portray two characters that are as different as chalk and cheese?"As an actor, you have to dig deep and play your role by banking on your personal experiences, observations and sometimes your imagination. That's the only way to play so many different roles," she explains, adding, "Most often it works but sometimes it backfires. Thankfully, my audiences back in Pakistan have always been supportive. I am hoping to get the same support from India."
Having been exposed to Indian films back home, Peerzada always hoped that Pakistani shows and films would be screened in India too and is thrilled that Zindagi is at least making a start. "It's really exciting for us because it's another audience bank. As artistes, we put our hearts into what we do," she concludes.
Watch SaminaPeerzada play the character of the poker faced Catholic lady, Ana in Noorpur Ki Rani at 8:55 PM every day only on Zindagi!