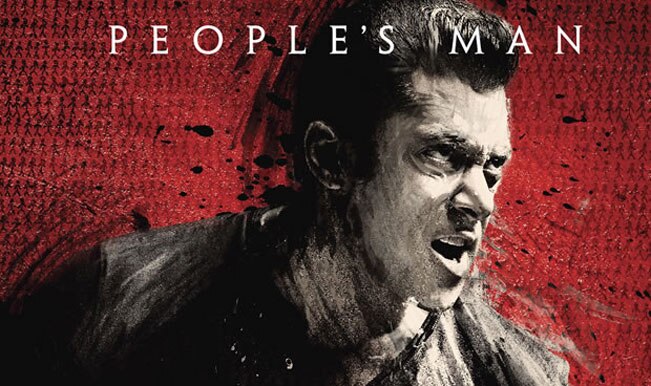 Jai Ho undoubtedly is one of the biggest movies to be releasing in 2014. The movie is a remake of Telugu Blockbuster Stalin (2006), where Salman Khan will be seen playing his usual character where he comes to the rescue of those in need.
Baaki Sab First Class Hai is the first song on this Godforsaken album. It's just another noisy song to add to this cacophonic year in Bollywood music. The song has distasteful lyrics where the singer – Wajid reckons that he's impressing everyone with his knowledge of corruption in the country.
Shaan makes a return in a Salman Khan movie as he sings with Shreya Ghoshal in a classical composition of Tere Naina Maar Hi Daalenge. With the tabla as the song's mainstay, it turns out to be a very soothing song which is easy to listen to.
Photocopy is a little better than the first song but is anything but a catchy number. The ever-annoying Himesh Reshammiya makes a comeback in this song where he infuses a Gujarati feel to it. The song is surely meant to be lifted with Salman's dance moves but it is just about mediocre with its meaningless lyrics.
Beginning with an American accent for some reason, the song Tumko Toh Aana Hi Tha is sung by Armaan Mallik. The entire song is sung in English by this newbie who shows how amateur he is. But the song is better than most of the songs in the album. It sure doesn't distract you from the fact that it's a terrible try to bring an international feel into the song though.
Probably the best song from the lot. Again sung in an American, Armaan Malik manages to bring the international feel in his second try in Love You Till The End. What a fluke! It's definitely the best song here, but that doesn't mean it's anything great! This song tries really hard to become a club hit. But no way will it be able to accomplish such a stunt. We Indians should just give it a rest when it comes to this.
'Naacho Re' has been done by guest composer Devi Sri Prasad, who works on music from the south and she's brought a nice feel. It then turns into a trance track and everybody wants to party now. It was alright at the start and then just became shameful.
 'Jai Jai Jai Jai Ho' is the last song to disappoint. The song is fine considering that it's the title track but it has Dubstep in it. That means the composers and everyone behind the soundtrack of Jai Ho werre desperate to make it click for the kids. The song is fine otherwise but is still in the colourless level.
The next two songs are remixes of Photocopy and Baaki Sab First Class Hai. These remixes are better than most remixes of music albums of movies.
 To say that Jai Ho's music has no novelty is being too nice. When a movie has more than 5 songs in it and when all of them suck and are quite similar to earlier movies, it's just upsetting. It's evident that the soundtrack is in a Salman Khan movie because everyone knows it's going to be a hit.
Rating: *
Did you too find the soundtrack to Jai Ho annoying? Or did you like it? Listen here…