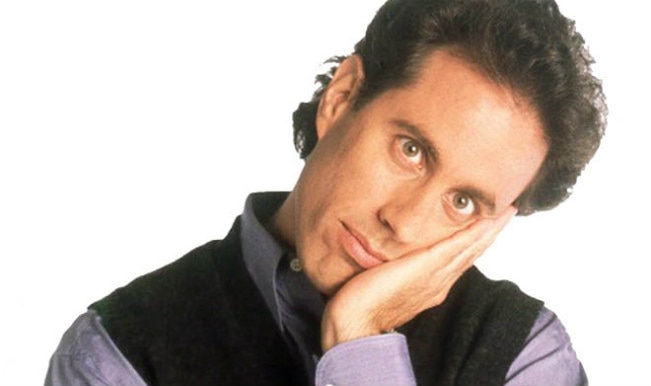 Born on April 29, 1954, Jerry Seinfeld celebrates his 60th birthday today. Seinfeld is one of the most reputed stand up comedians of our time and is most famous for his sit com very cleverly named Seinfeld. It is based on his life (only slightly though) and is pretty amazing considering how old it is. Jerry Seinfeld is also famous for doing the voice of Barry in the moderately entertaining animated movie named Bee Movie. (Read: 7 reasons why India will always laugh)
Seinfeld has made appearances on Saturday Night Live and 30 Rock and in 2012 started a web talk show called Comedians in Cars Getting Coffee. Jerry Seinfeld, being a stand-up comedian has some exceptionally funny quotes.
Here's a list of some famous quotes by Jerry Seinfeld:
1) Men don't care what's on TV. They only care what else is on TV.
2) There is no such thing as fun for the whole family.
3) A two-year-old is kind of liking having a blender, but you don't have a top for it.
4) Sometimes the road less travelled is less travelled for a reason.
5) People who read tabloids deserve to be lied to.