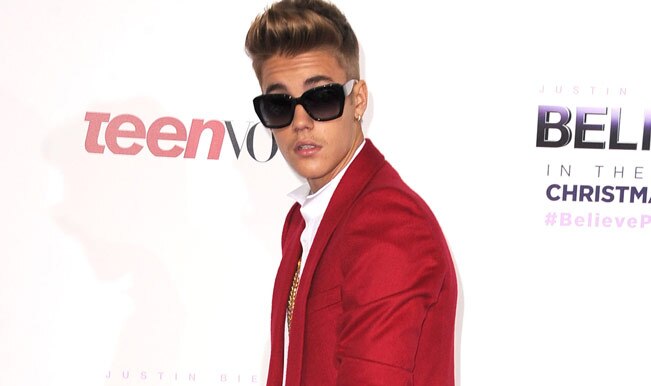 Cannes, May 25: Troubled singer Justin Bieber, who has been in the news for all the wrong reasons, surprised guests at a celebrity gala here when he dropped $545K for charity.
Tmz.com reports that Bieber, dressed up in a black, double-breasted suit, hit up the amfAR gala, which raises money for AIDS research. People started making huge pledges of money – one wealthy gentleman pledged $545K and Bieber quietly and without fanfare matched it.
Sources said the crowd, which included Leonardo DiCaprio, Heidi Klum, John Travolta, and Sharon Stone, was stunned. Justin was asked if he seriously wanted to pledge such a huge amount and he said yes.
Bieber said he just felt inspired to do something good.