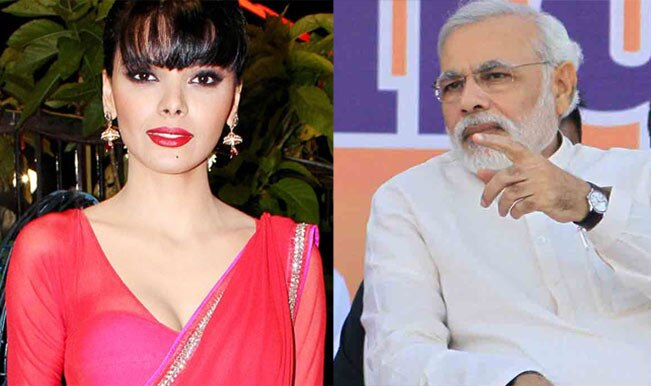 NaMo, a film with slight resemblance to Gujarat CM and BJP's PM candidate Narendra Modi's life story, will be directed by Rupesh Paul, the director of Kamasutra 3D. Associate producer Mitesh Patil said the film won't be a political drama but more like a political thriller, something along the lines of The Day of the Jackal. The script though based on Modi's life will have aspects of romance and also take other creative liberties.
'Narendra Modi was informed about the movie by associate producer Mitesh Patel. I can assure you that the movie is not a part of the public relations exercise of Modi. Though it won't glorify Modi, it will definitely underline the importance of Modi as a powerful and influential person in present political scenario. Other than romance, all the elements of a Bollywood movie will be there in NaMo, including action scenes and songs. That is why we are planning to shoot it in 4D. The star cast will be finalised within seven days and the movie will start rolling from February 15,' the director told India Today.
The movie had earlier finalised a prominent Bollywood director to shoot the film but he apparently made a U-turn, even some actors have reportedly turned down the project. The producers claim that the film will hit the floor on Feb 15, 2014 with some of the biggest starts of Bollywood. Mitesh Patel reportedly chose Rupesh Patel after seeing the second trailer of Kamasutra 3D. He said: 'We wanted a director who could make the best of 4D. The trailer proved how one can portray the international standards even after shooting in India. I am sure he will do complete justice to the screenplay of NaMo and make it look grand for the 4D debut in India.'  It's believed that Paresh Rawal and Victor Banjerjee will play a mature NaMo.
According to a press release, 'The movie would be the first ever 4D movie in India. The 4D effect in the movie will simulate the feel of rain, wind, strobe lights, lightning and vibration. Also the viewers would be attracted to special smells, smoke, air bubbles, and more.'
Earlier, the director sued actress Sherlyn Chopra for defaming him and his movie on Twitter and is seeking Rs 5 crore in damages.