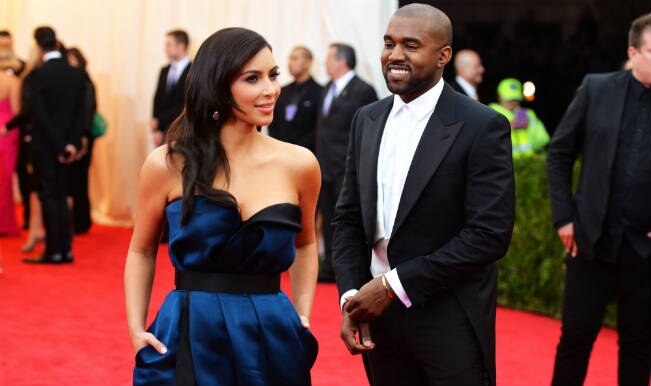 Los Angeles, May 31: Singer Kanye West has reportedly asked his wife and socialite Kim Kardashian to refrain from appearing on reality TV show "Kourtney & Khloe Take The Hamptons", scheduled for this summer.
Kim was said to join her sisters Kourtney and Khloe on their reality TV show for a month in the exclusive enclave in Long Island, New York, after her Irish honeymoon with West. But it seems that the singer doesn't want Kim to be be seen in the upcoming spin-off series, reports contactmusic.com."There's no way Kanye was going to allow Kim do it. It's no secret how much Kanye dislikes and despises Kim's involvement with reality television, and there was no way it was going to happen so soon after the wedding," said a source.
"If Kim does agree to film, it will likely be without Kanye's knowledge beforehand," added the source. However, Kim's mother Kris Jenner is said to be furious that West, 36, is getting involved in their business. "Kris is furious because she is feeling the pressure from channel E! and also Ryan Seacrest Productions, who want Kim to be featured on the show instead of Kourtney. The network is afraid that 'Kourtney & Khloe Take The Hamptons' will be a ratings disaster if Kim isn't going to be a part of it," said a source.