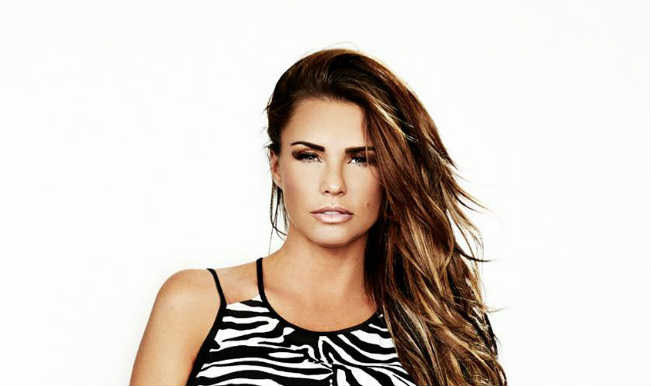 Los Angeles, July 21: Former model Katie Price claims that she punched Jane Pountney in the face after discovering she'd slept with her husband Kieran Hayler.
Katie, who claims Jane still hasn't apologised for the affair, admits that she was so angry that she "knocked half her (Jane's) front tooth out", reports contactmusic.com. "The red mist came down and I marched over and grabbed Jane by her hair extensions.
"I can't remember everything because it was a blur but I'm pretty sure I landed a punch on her face and knocked half her front tooth out and left it wobbling. I hope so anyway," Katie told The Sun. She discovered her husband's cheating during a holiday in west Africa when she caught them kissing on the beach.
Katie said: "It was very dark but as I got closer to the beach I could make out two figures near a pile of stacked sunbeds. That's when I stood perfectly still for 30 seconds watching my best friend kissing my husband. "I felt physically sick. Then the red mist came down. Jane tried to tell me it wasn't what it seemed … Kieran looked proper scared. Jane didn't say sorry then and hasn't said sorry to this day."