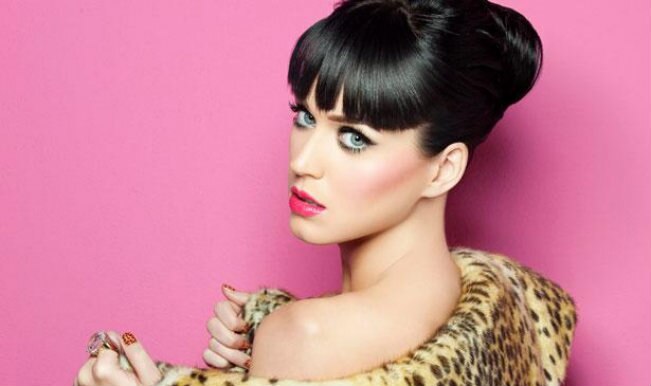 Katy Perry is spoiling us for choice with the best cakes money can buy, in a new lyric video. The next single to be released, from her upcoming album, Prism, now has a lyric video featuring an array of delicious cakes with the lyrics on them. The meticulously prepared cakes include one in the shape of a hamburger, a Hello Kitty cake, and even a Rubik's cube one! (Read: 5 things music can help you with)
The pop star is in the video too, but what remains the focus for a long time are the cakes, in all shapes and sizes. The lyrics are written out on the cakes, in frosting, making this one of the most ambitious lyric videos ever.
Katy Perry stars as the wide-eyed baker of these cake masterpieces. However, she is not shown to the viewer until the end of the video, where she finally appears, looking super tired after baking all the cakes. Until she appears, viewers can feast their eyes on the sugary treats on display.
The music video was shot at Duffs Cakemix, a famous cake store in L.A. Katy even got a chance to bite into the sugary cakes during filming.
The lyric video is bursting with colour, and before Katy is shown there are a pair of hands with brilliantly done nails, that unravel all the cakes, one by one. This makes us think of her days as the girl who gave us hits in the album, Teenage Dream, with light hearted lyrics and videos to match. The song 'Birthday' features disco beats and funk guitars, giving the song an overall carefree vibe. This is a welcome contrast to some of the reality-check, less lively songs like 'Dark Horse'.
About the song, Katy said that she enjoyed filming it, since it was more of 'her' and that she was not playing a character in the song, but actually being herself.
And rightfully so – the song is not about birthdays, but about making the one you love, whether your boyfriend or girlfriend, feel like it was their birthday all the time.
The lyric video leads all the viewers to anticipate an official video soon. The colourful video makes us excited to see what Katy will do for the official.
The song, 'Birthday' will be the fourth one released from Katy's new album, Prism. It has been written by Katy, along with Bonnie McKee, Dr. Luke and Max Martin with Henry Walter. She is all set to embark on her worldwide tour, called the Prismatic World Tour. It will begin on the 7th of May in Ireland.
It is important to note that Katy puts a lot of effort into her lyric videos, and makes them look just as good as any competing music videos these days. The song has potential to be famous, and will definitely be played on the radio all summer, and give Katy another hit.