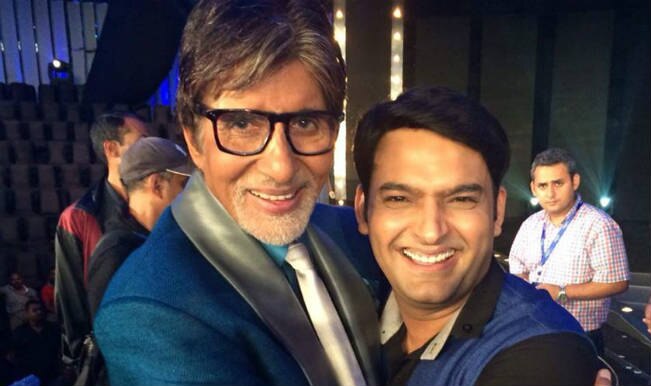 Amitabh Bachchan embraced the small screen at a time when the idiot box was considered a refuse dump. Back then, television space was looked down upon with scrunched up noses by movie stars, and only those who could not savour the big screen success substantially looked at television as a potential medium though which they could perhaps stay afloat. But the megastar changed it all with his Midas touch.
Nearly 14 years back when the true Shehenshah of B-town decided to make his towering presence felt through the television screen, nobody imagined that Big B would revolutionized the way in which TV is seen and consumed.
The reason why the 72-year-old star is still admired, respected, looked up to and immensely loved by his legions of fans is not only because his demi-god like, on screen persona but also for his off-screen demeanor. And KBC proves that indisputable fact with every season-again and again. Yahan Par sirf paise hi nahi…dil bhi jeete jaate hain is the campaign of this season with national integrity (and unity in diversity) as the theme. Here's what add the much needed tadka to the spectacular night of the grand premiere of KBC.
The grand premiere of the season was big, flashy and extravagant. It seemed for a moment that the entire city of Surat had turned up to welcome Big B with his show. "This is by far one of the biggest crowds I have ever seen," acknowledged Big B. Singer Niti Mohan, Anirudh Dave and Meiyang Chang opened the show. The trio then invited the king of comedy Kapil Sharma to take over. After tickling some funny bones with his one liners, Kapil set the tone of the show. Big B then proceeded as the mighty host of KBC. In front of the massive crowd Big B played the fastest finger rounds, first time ever, in an innovative way to initiate the game show. Faizal Khan of Maharana Pratap famed actor then performed on an adrenaline pumping number to showcase his swift dancing moves. In an interesting twist when a KBC contestant lost her winning amount, CID's Abhijeet and Daya were called upon, who after their explosive performance, found out that the show's host Kapil Sharma was the guilty of the crime.  The hilariously choreographed act saw the entire stadium in splits.
All in all, it was a three hour long extravaganza filled with comedy, spectacular performances and tremendous entertainment. The evergreen host of KBC, Big B, showed yet gain who the big boss is when it comes to hosting a reality show!