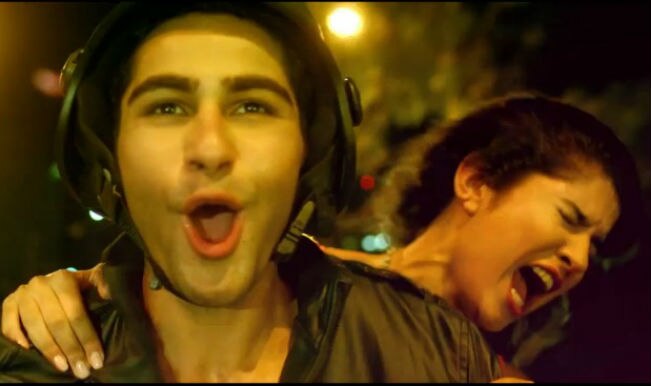 'Khalifa' from the upcoming movie 'Lekar Hum Deewana Dill' might just be the party track that you have been looking for! 'Lekar Hum Deewana Dill' is a new age love story and what 's a new age movie without a party track, right? 'Khalifa' is sung by film's music director A.R. Rahman himself and the lyrics are by Amitabh Bhattacharya. The song features the newbies Armaan Jain, who is Ranbir's cousin and Deeksha Seth.
The number is fast paced and has its own charm. Also, we might add that with this song India can welcome its own Nicki Minaj! The beats are groovy and the voice perfectly blends with the essence of the song. Though, it feels like the song falls flat in the middle, but then it picks up again. The video of this song is like any other party song, though we don't understand why were these two dancing in the mall!
After watching the video, we noticed one thing that Armaan totally overpowers Deeksha. Nonetheless, we hope Deeksha gets a chance to shine in the movie. But for that we have to wait till the 4th July, 2014.
Right now, go get your groove on with this party number!