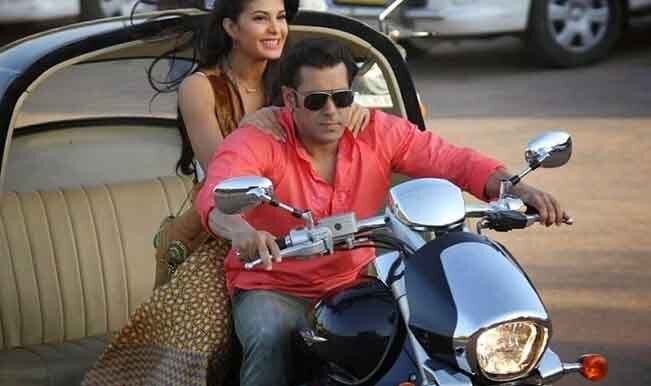 The trailer for the much awaited film, Kick, is finally out and it is shocking to see Salman Khan, who usually plays the larger than life hero, as the bad guy in the film. The posters and leaked information did give us an idea that there would be a superhero of some kind as the protagonist but a Krrish knock-off was not expected.
Salman Khan is the robber who goes by the name, 'Devil', who is wanted by the police and he has destroyed the image of the security agencies, especially the man who has a spotless career full of medals, Randeep Hooda.
In true Chulbul Pandey style Salman Khan is flamboyant as ever as he gets away from the authorities chasing him in style with an strut walk on railway tracks as he gets ride of his bicycle and walks inches away from an oncoming train.
There is a bit of romance where Jacqueline Fernandes plays the role of the woman who Salman Khan falls for but then comes Nawazuddin Siddiqui, also in a negative role, who seems to be the root cause of Salman Khan going to the wrong side of the law.
Here's the trailer of Kick-