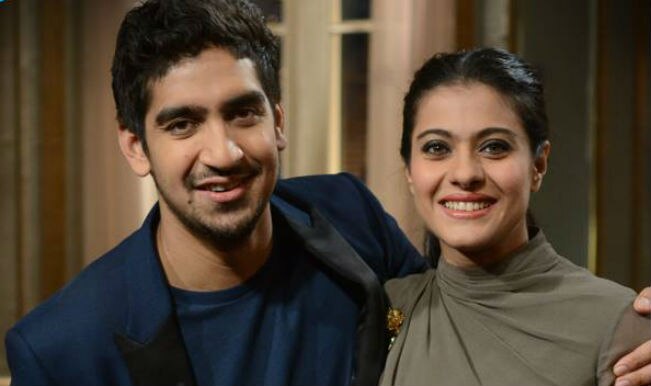 The latest Koffee with Karan 4 episode featuring much acclaimed Bollywood actress Kajol and the young director Ayan Mukerji unexpectedly turned out to be fun. The promos of this episode failed to create a stir, but these two cousins made the episode worth a watch.
Astonishingly, they didn't talk about sex as such (which seems to be the topic for this season), yet it was entertaining. Kajol being her loud and bubbly self was pretty much the life of this episode. This episode, brought Kajol and Ayan's brother-sister relationship on our TV screens, and the thing that was common between both of them was, liking for Ayan's best friend Ranbir Kapoor.
We all know that Ayaan and Ranbir became best buddies while shooting Wake Up Sid, but even Kajol seemed to be pretty impressed by this Barfi actor. When it came to Ranbir, Ayan stood beside his bro in every answer. When he was asked who has a higher IQ, Deepika or Katrina, Ayan said 'Katrina' in a matter of seconds. Ayan sounds pretty much impressed with his bro's girl, as he all 'sugar, spice and all things nice' to say about Katrina.
While Ayan was talking about the life of Ranbir's best friend, Kajol seemed to stand by her man. Her every answer in the Rapid Fire round made her love for Ajay evident. As they say, cousins are an amazing combination of friends and siblings, watch this episode for some light-hearted fun.
Watch the full episode of Koffee with Karan 4 – Kajol and Ayan Mukerji: