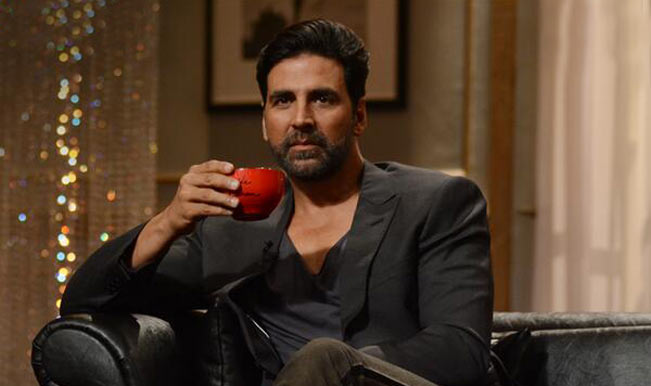 Akshay Kumar claimed in the beginning of the show that he avoided the first three seasons of Koffee with Karan as he did not want to answer stupid questions and get into controversy. So all masala stories were ruled out and we kinda knew where this episode will go. The fact that Kumar was the only guest (a rare honour?) was only going to made things worse for host Karan Johar. To be fair to the Khiladi Kumar, he gave boring answers (read: avoided controversy). But eventually he did give some stupid answers.
With no discussion about Kumar's past, the proceedings got boring to the point that we liked stories Karan had to share about his past with Kumar's wife Twinkle Khanna. In fact, Twinkle was the only common point where both the host and the guest had so much to speak about. If only she was around, the show would have been something else.
Kumar did the usual how he is different from his wife and how she is frank to the point of causing embarrassment thing. It was only in the rapid fire round that Kumar loosened up a little and shared what if woke up as. For all the celebrities he focussed only on one part of the anatomy and what they will do with it. Kumar also shared how his marriage to Twinkle materialised after her Aamir Khan starrer Mela flopped.
Karan Johar rightly avoided the quiz section but in turn Kumar came up with his own set of rapid fire questions. Karan did well as most of his replies were on expected lines except for whom he would cast in his last film. It was not Shahrukh Khan as people would have expected, but his new friend Aamir Khan opposite Deepika Padukone.
Just wondering if it was the early morning shoot that Akshay Kumar got the rare 'only guest' status?
Loved our articles? For more follow India.com on Facebook, Twitter and Google Plus.